Tallinn Boat Show 2023 opens today
Text Mark Taylor
Photo Meremess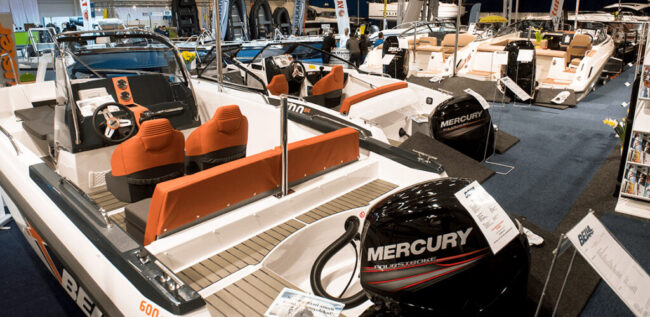 Today at 10 am, the Tallinn Boat Show will open at the Estonian Fair Centre in Tallinn. During the course of the next three days, more than 10,000 visitors are expected to visit the 100+ exhibitors and approximately 200 ships on display at the show.
The 2023 Tallinn Boat Show will open this morning at 10 am. In addition to around 200 boats, visitors to the 7500m2 exhibition space can expect to find a plethora of boating products and services including engines, navigation systems, clothing and supplies. In addition, visitors will also find motorhomes, motorcycles and ATVs on display.
In total, more than 100 companies will be exhibiting their goods and services at the fair. With participants not just coming from Estonia, Finland and other nearby nations, but from countries further afield such as Italy.
Tickets for the Tallinn Boat Show, which will run from March 10-12 cost 10 euros for individuals and 20 euros for families. The fair will be open from 10 am – 7 pm today, 10 am – 6 pm on Saturday and 10 am – 4 pm on Sunday.
To learn more about this and similar topicsBoating Products Boats Estonian Fair Centre Fair Motorhomes Tallinn Boat Show Tallinn Boat Show 2023