Sweet tooth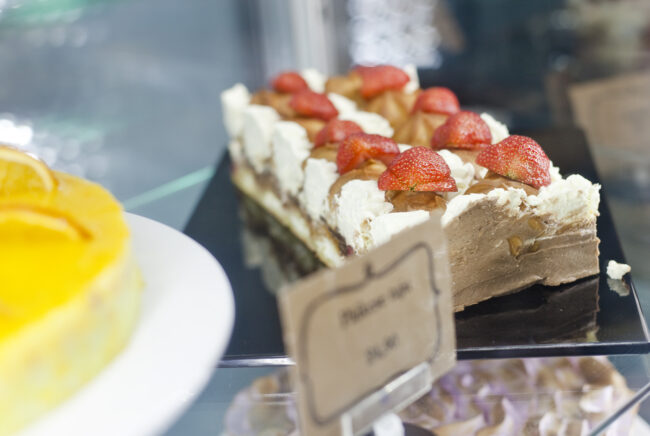 Tallinn's café culture dates back 100 years.
Pre-war Tallinn was famous for its elegant cafés and names like Stude, Feischner, Kultas and Corso are still in the minds of some of Tallinn's older residents. Here's a look at some modern-day cafés to try while in the nation's capital.
De Vos Belgian Bakery & Resto
A tiny taste of Belgium has come to Tallinn, in the form of De Vos, a bakery, confectionary and restaurant. All pastries are made from organic Estonian grains. Most of the flour is ground using a stone mill.
Narva mnt 6, Tallinn 
devosbakeryandresto.com

Maiasmokk Kohvik
Maiasmokk has great pastries and an even better interior. The rooms have been used as a café for almost 200 years! Tables are small like in old time Parisian cafés. The walls are covered with wood and mirrors, originating from its heyday when the place was called Stude.
Pikk 16, Tallinn Old Town
www.kohvikmaiasmokk.ee

Saiakangi Kohvik
Saiakang is one of the best people watching spots in town. With an entire window as a wall facing onto the narrow Saiakang passage, sip on a coffee while enjoying free WiFi, and watch the people the go by. Pastries and freshly made salads line the display, and hot meals are available to order from the small kitchen.
Saiakang 3, Tallinn Old Town
www.saialill.ee

Caffeine
Caffeine is a rather quickly growing chain of coffee bars in Tallinn and Tartu. Their modern and stylish interior is the perfect place to enjoy a great cup of coffee, maybe a pastry, and relax.
Vana-Viru 14, Tallinn Old Town
Harju 3, Tallinn Old Town
Mündi 3, Tallinn Old Town
caffeine.ee

Coffee Bar 10133
Coffee Bar 10133 opened up one of the smallest shops in town. With little more than a couple of seats (this place is really more of a takeaway), size doesn't matter when ordering a cup of great coffee. There is also a small selection of pastries to choose from.
Suurtüki 2, Tallinn Old Town 
www.facebook.com/coffeebar10133

Gourmet Coffee
The locals say that Gourmet Coffee is the best coffee in town, but we'll let you be the judge. Coffee beans are roasted on site and can be brought home, or enjoy a cup in the café along with meal or a pastry. Various locations throughout the city.
Pärnu maantee 15, Tallinn 
http://gourmetcoffee.ee/

Café Lyon
Order yourself a croissant or pain au chocolat (one of the best in Tallinn) and sit down with or take-away a great cup of coffee. If you're looking for something a bit more filling, they also offer a breakfast menu complete with different kinds of omelettes.
Viru väljak 4, Tallinn (Tammsaare park side) 
http://cafelyon.ee/

Reval Café
Reval Café is chain of coffee shops and has a few locations in the Old Town. Their menu offers light meals, and the display is always filled with appetising cakes and pastries.
(Old Town locations)
Müürivahe 14, Tallinn Old Town
Vana-Viru 14, Tallinn Old Town
Vene 1, Tallinn Old Town
www.revalcafe.ee

Click on the address to see the location.
TEXT KRISTINA LUPP, PHOTO ANDREI CHERTKOV
To learn more about this and similar topics