Swedish King begins 3-day visit to Estonia
Text Mark Taylor
Photo Office of the President of the Republic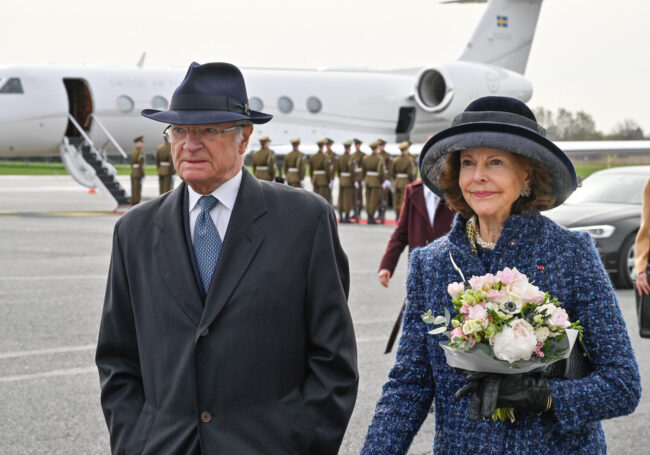 This morning, the King of Sweden Carl XVI Gustaf and Queen Silvia began their official 3-day visit to Estonia. During their trip, they will meet Estonian President Alar Karis, Prime Minister Kaja Kallas as well as visit a number of locations in both Tallinn and Tartu.
This morning at 10:30 am the King and Queen of Sweden began their official 3-day visit to Estonia at Freedom Square, where they met with President Alar Karis and laid a wreath at the base of the War of Independence Victory Column.
The royal couple will then go to Kadriorg Palace for a meeting with the President before planting a tree in the park. After, they will go to the Estonian parliament (Riigikogu) where they will meet with Prime Minister Kaja Kallas. This evening they will attend a concert in St Nicolas church before going to Viimsi Artium for dinner.
Tomorrow, the royal couple will open an Estonian-Swedish business forum at the Telliskivi Creative Hub, as well as visit the Gustav Adolf High School and the CR14 cybersecurity training center.
The couple trip will travel by train to Tartu on Thursday, where they will visit the university before concluding their official visit at the Estonian National Museum where a closing ceremony will be held.
Source ERR
To learn more about this and similar topicsAlar Karis Kadriorg Kaja Kallas King King of Sweden King of Sweden Visit to Estonia Queen