Survey: 80% of Estonians residents do not support keeping chickens in cages
Text Mark Taylor
Photo Juan Manuel Suárez / Pexels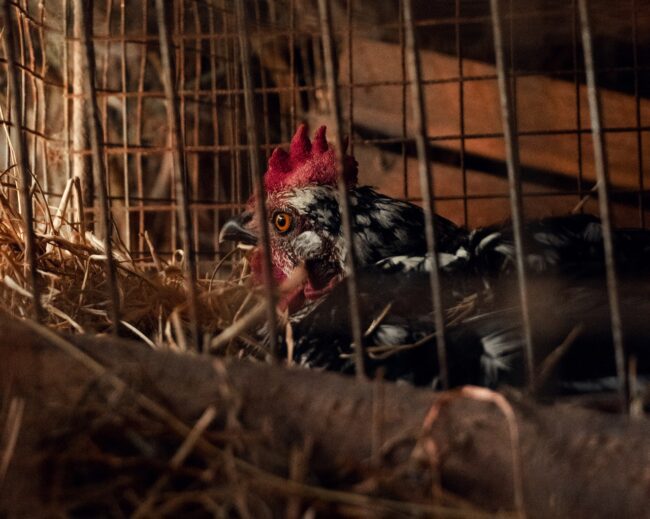 According to a survey conducted by Kantar Emor in January, 77 per cent of Estonian residents do not support keeping egg-laying hens in narrow wire cages. In addition, as many as 80 per cent of respondents preferred to eat food made from free-range chicken eggs.
"While almost four-fifths of Estonian people want better living conditions for laying hens, more than 80 per cent of Estonian hens are still kept in cages," commented Mari-Liis Jaik, head of Nähtamatud Loomad.
"Estonia is far behind other European Union countries in terms of this indicator, only Malta produces more eggs from caged hens in terms of percentage. In the rest of Europe, the share of free-range chickens and organic egg production has increased," added Jaik.
In the past, eggs from caged chickens were the most affordable, but due to price increases, the prices have equalized across different types of eggs. Free-range eggs are available in stores, which are cheaper than those from caged hens. Making an animal-friendly purchase decision easier for consumers.
"Keeping chickens in cages is the cruellest way of producing eggs. Several European countries, such as Austria and the Czech Republic have banned the keeping of chickens in cages. The European Union Commission is also discussing banning cages in all member states. The current law allows chickens to be kept in a narrow wire cage approximately the size of an A4 piece of paper. The birds do not have enough space or opportunities to behave in a species-specific manner. Narrow and bad conditions harm their well-being," Jaik explains.
The animal protection organisation Nähtamatud Loomad together with musician Kristjan Kasearu invite all animal lovers to make an informed choice when buying eggs and to buy eggs from cage-free chickens.
Thanks to the cooperation of Nähtamatud Loomad with the food sector, about 60 per cent of retail chains and a hundred catering companies have announced the transition to free-range eggs by 2025.
To learn more about this and similar topicsAnimal Welfare Caged Chickens Chickens Free Range Chickens Free Range Eggs Kantar Emor Nähtamatud Loomad Survey