Summer in the city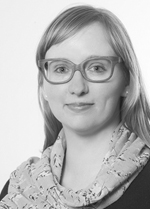 July is a wonderful time to visit both Tallinn and Estonia.
Summertime is in full swing, meaning lots of events and festivals taking place all over the country.
One of the most important festivals is of course the Song and Dance Celebration (4-6 July). Every five years the Song and Dance Celebration takes place in Estonia. This year's theme is "Touched by Time. The Time to Touch". 187,800 spectators attended the last Song and Dance Celebration and 35,320 performers took part. The Estonian Song and Dance Celebration is on UNESCO's List of Intangible Cultural Heritage. One of the top moments of the Song and Dance Celebration is the procession through the city. Participants dressed in traditional folk costume walk, dance, play, and sing, and tens of thousands of spectators line the streets.
Taking place at the same time (3-6 July) are the Tallinn Medieval Days, where Tallinn's medieval past comes to life with a medieval market, and other medieval themed activities that promise to be fun for the whole family.
Tallinn is not only a medieval city, but an important port town as well. The Maritime Days will take place 18-20 July, bringing visiting ships and steamers to Tallinn's harbours..
While there is plenty to keep you busy in Estonia's capital, there is also plenty to see and do outside of Tallinn. The annual Viljandi Folk Music Festival celebrates its 22nd anniversary this year with the theme "play". The festival attracts international artists and fans, making it a must-see event for any folk music lover.
No matter what your interests are, you are sure to find something in Estonia.
Happy travels!
Kristina Lupp
Editor-in-chief
To learn more about this and similar topics