Stroomi beach swimming area to be moved because of pollution worries
Text Mark Taylor
Photo Andrei Chertkov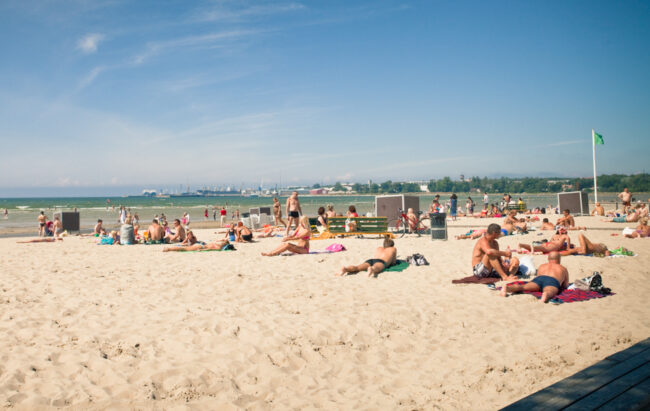 The swimming area at the popular Stroomi Beach in Tallinn will be moved a few hundred metres to mitigate the effects of pollution, and has been done in the interests of public health.
Stroomi Beach, in the Pelguranna neighbourhood in Põhja-Tallinn has struggled with pollution in recent years. Last year, the Health Board recommended not swimming at the beach as a result of blue-green algae.
Due to issues in recent years, the swimming area at the beach will be shifted around 300 metres north (the beach which runs North to South).
Although conditions at the beach have improved over the years, "The biggest problem so far is the great variability of microbiological parameters in seawater, which makes the determination of pollutants difficult and time-consuming", explained Manuela Pihlap, Põhja-Tallinn District Elder.
Another issue is the relatively shallow nature of the beach and bay area, which is well-suited to blue-green algae. Pollution from the nearby port facilities, the Kopli wastewater treatment plant, and storm drains are seen as other contributing factors behind the changes.
Source ERR
To learn more about this and similar topicsBeach Manuela Pihlap Pelguranna Põhja-Tallinn Stroomi Stroomi Beach Swimming