St. Martin's Day Fair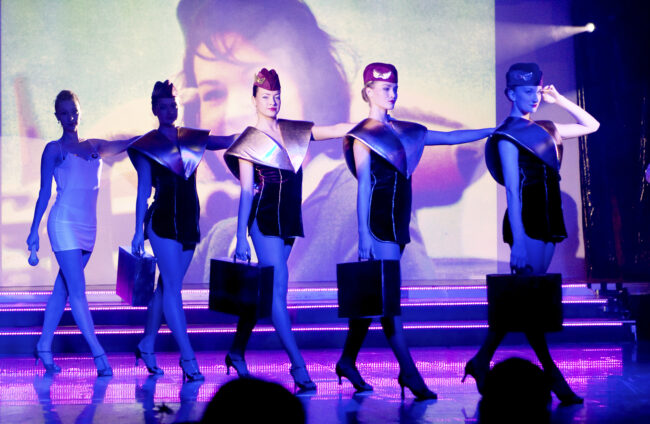 st,martin's day, fair, market, christmas, tv tower, tallinn, estonian film, charity, cabaret, viru hotel, soviet, film festival, black nights film fes
Referred to as the song festival of handicraft fairs, this is a great place to pick up souvenirs and Christmas presents. It is one of the largest fairs of its kind, and brings together craftsmen and merchants from across Estonia. Both traditional and modern handicrafts will be on sale. Listen to folk music, played by well-known folk music collectives. Entrance 4?. www.folkart.ee/eng/st-martins- day-fair .
8-11 November Saku Suurhall, Paldiski mnt. 104B, Tallinn
Father's Day Concert
Enjoy the sounds of the Woodwind Quintet Estica, and beautiful view of the city of Tallinn in the distance and the sea in the foreground. At 170 metres above ground, this promises to be a unique concert experience. The concert is part of Corelli Music's new concert series "TV Tower Music Lounge." Tickets 12€ at www.piletilevi.ee
13 November, 20.00, doors at 19.00 TV Tower Music Lounge (21st floor of the Tallinn TV Tower) Kloostrimetsa tee 58a, Tallinn
International Christmas Bazaar
The International Women's Club of Tallinn will be organising its 7th annual International Christmas Bazaar. Browse through great gifts, art, handicrafts, and delicious food, donated by about 20 embassies from around the world. All proceeds will go to help children's charities in Estonia, including the SOS Children's Village of Estonia.
25 November. 11.00 – 16.00 Radisson BLU Hotel, Rävala pst 3, Tallinn
100 Years of Estonian Film
The exhibition HERE WE ARE! The first century of Estonian film, follows one hundred years of Estonian film history. This is the first comprehensive exhibit on the topic. It allows the visitor to learn about scriptwriters, art directors, sets, sound, editing, premieres and casting in Estonian film, as well as hear interviews with directors and famous songs from Estonian films.
19 October – 29 December Estonian History Museum, Maarjamäe Castle Pirita tee 56, Tallinn
Legends of the Times
Come to the legendary Viru Hotel for a three-part classic cabaret that follows the fascinating 40-year history of the hotel. Tickets include a glass of sparkling wine as a welcome drink, a three-course a la carte dinner, inspired by the flavours of the Soviet era, entrance to the Café Amigo night club, a of course the fabulous cabaret! Performances in November take place Thursday to Saturday nights. Be sure to book, tickets are selling out quickly!
Hotel Viru Grand 40th Anniversary Cabaret Show Tour 1972-2012 Sokos Hotel Viru, Restoran Merineitsi Viru väljak 4, Tallinn B2
PÖFF – 16th Tallinn Black Nights Film Festival
This international festival has various competition categories, including EurAsia and North America. The Tridens Herring film competition focuses on feature length films from countries around the Baltic Sea. This year the festival explores Greek films from 2011-2012, including a retrospective of the films of Theo Angelopoulos.
12-28 November Various cinemas in Tallinn
Town Hall Square Christmas Market
Get into the holiday spirit at the annual Christmas market. Browse the beautiful handicrafts and pottery of Estonian craftsmen and artists; enjoy traditional Estonian Christmas food, like blood sausage and sauerkraut. Admire the enormous tree in the centre of the square. Children will get a chance to meet Father Christmas, and visit the animals at the small petting zoo.
24 November – 8 January Tallinn Town Hall Square, H1-2
8th International Salsa Festival
This year's festival will have you dancing from morning to night! During the day, take part in dance workshops with fantastic international teachers, enjoy stunning shows, and at night, practice what you've learned dancing to sounds of various artists and DJs. You can learn dances like the Mambo, Salsa Cubana, Kizomba, Semba, Bachata, and more!
15-18 November Various locations in Tallinn
To learn more about this and similar topics