Spotlight: VIRU KESKUS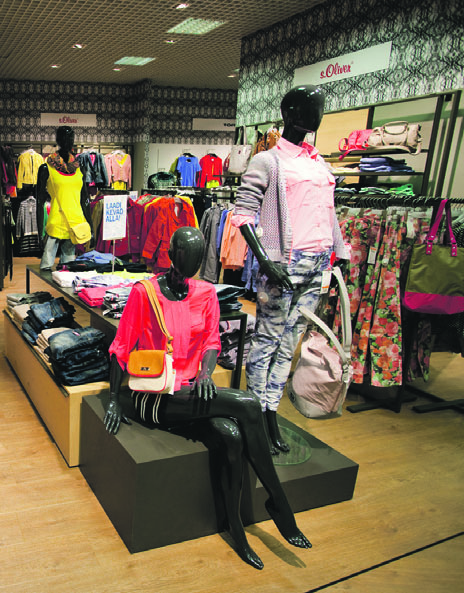 viru keskus, shopping, tallinn, kaubamaja, fashion, shoes, cafes, rahvaraamat
Twenty years ago the site of this shopping centre was nothing but a parking lot, right beside the Hotel Viru. In 2004, it turned into a modern shopping complex with over 100 stores.
Starting in the basement, you'll find the only underground bus terminal in Tallinn. From here you can catch a bus to different parts of the city, including the beach suburb of Pirita. With the weather, slowly but surely trying to get warmer, it's a nice place to spend an afternoon.
The other side of the basement, accessible by the central elevator and escalators houses the Kaubamaja grocery store, Toidumaailm. This is one of the best grocery stores in Tallinn. Avoid coming at lunchtime, as locals on their lunch break are picking up food from the deli counter and it can get a bit crowded.
Moving up one level, the ground floor has electronics and camera shops, a florist, Kalev chocolate shop (Estonian chocolates make great souvenirs), women's and men's clothing and shoe stores, as well as a café. Viru Keskus offers visitors free WiFi access, though it can sometimes be a little slow. There is a Piletilevi ticket kiosk on the main floor, where you can buy tickets for many events and gigs happening in Tallinn.
The second floor houses two sports apparel shops, Ivo Nikkolo and Baltman clothing stores, a cafeteria restaurant, and Reval Café, which overlooks the main floor of the mall.
Another great café in Viru Keskus has to be Café More, located in the Rahvaraamat bookstore on the fourth floor. The café is a great place to enjoy a coffee and good book, or meet a friend for a light lunch. Rahvaraamat is one of the biggest bookstores in Tallinn, and has a relatively large and well-stocked English language book section.
Above Rahvaraamat is the fitness centre My Fitness. Viru Keskus has the first rooftop cinema ever built in Tallinn. During the summer, features don't usually start until after 22.00 or later because of the long daylight hours. If you're coming by car, it's easy to find parking among the 456 spots available.
Kaubamaja – Estonia's department store
Kaubamaja was founded in 1960 as a government enterprise. Once Estonia gained reindependence, it was transformed into a public limited company.
This is a department store where you will find just about anything. Over the last few years, the store has undergone some renovations, including improvements to its children's department and women's sections. Kaubamaja is connected to Viru Keskus through an overpass that leads to additional departments. This department store sells brand name designer fashions, and stocks top name appliances and cosmetics.
Shopping Centres & Department Stores in Tallinn:
Rocca al Mare, Paldiski mnt 102. Prisma, Free bus from the port.
Kristiine Keskus, Endla 45. Prisma, Free bus from the port.
Sikupilli Keskus, Tartu mnt 87.
Prisma, Busses 2, 15 and 54 (Sossimägi), Trams 2 and 4 (Lubja).
Mustikas keskus, A.H.Tammsaare tee 116.
Prisma, Trolleys 1, 2 and 3.
Järve Keskus, Pärnu mnt 238.
Selver, Buses 5, 18, 32 ,36, 57.
Ülemiste, Suur-Sõjamäe 4.
Rimi, Buses 2, 7, 15, 65.
Solaris, Estonia pst 9.
Viru Keskus, Viru Väljak 4.
Foorum Narva mnt 5.
Tallinna Kaubamaja, Gonsiori 2.
Stockmann, Liivalaia 53.
Lootsi Keskus, Lootsi 8.
Kochi Aidad, Lootsi 10.
SadaMarket, Kai 5.
Merekeskus, Mere pst 10.
Norde Centrum, Lootsi 7.
Rimi Most large shopping centres are open daily 10-21 and the supermarkets 8-23.
Location
Viru Keskus & Kaubamaja Viru Väljak 4/6, Tallinn
TEXT: KRISTINA LUPP, PHOTOS: ANDREI CHERTKOV
To learn more about this and similar topics