Spa bliss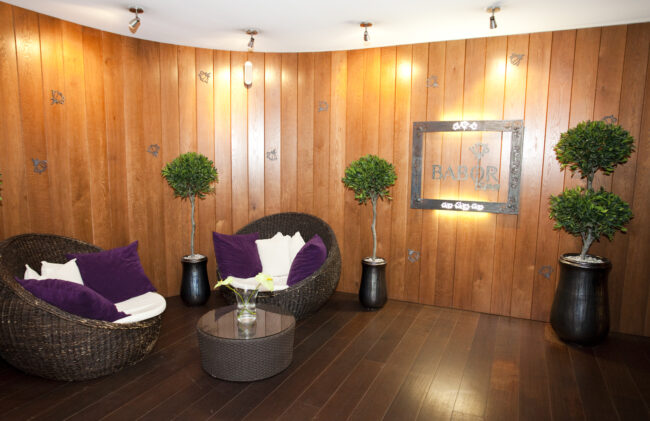 Babor Spa Rose Spa Manicure Narva mnt 5, Tallinn estonia
The Baltic Guide loves Babor Spa. At the beginning of the year we visited this central Tallinn luxury spa to try a few treatments. Since then, Babor Spa has added some new procedures to their already fabulous list of services. Why not try a Luxurious Rose Spa Manicure (33€) or pedicure (59€). In addition to a classic manicure or pedicure, hands and feet are soaked in fragrant rose petal water and coated in paraffin wax that leaves the skin feeling smooth and silky.
If you have a bit more time to spend at the spa, then the new Asian Rejuvenating Package (179€) is a good choice. This threehour treatment includes an herbal bath, body treatment with Thai massage, facial, and salt chamber therapy, with tea and snacks included.
The Baltic Guide decided to try the Beleza do Brazil Wellness Treatment (99€). As with all of the treatments at Babor Spa, upon entering you leave the stress of the outside world behind. Slippers and a robe are immediately offered to you and you can enjoy a cup of tea in a lounge chair while waiting for your treatment to begin.
A welcoming ritual of a warm towel wrap for your feet starts the treatment. After, a fine mist of scented mineral water is sprayed over your body. This mist is sprayed between each of the steps of treatment as well. Your body is then scrubbed and the massage begins with citrus scented oil. The treatment finished with a short facial. I left feeling energised yet relaxed and the smell of the citrus scented oil used in the massage lingered on my skin.
The Babor Spa offers many great treatments and packages. Arrange a spa day with your friends, with lunch and sauna included.
Location
Babor Spa Narva mnt 5, Tallinn
TEXT KRISTINA LUPP, PHOTOS ANDREI CHERTKOV
To learn more about this and similar topics