Southern Estonia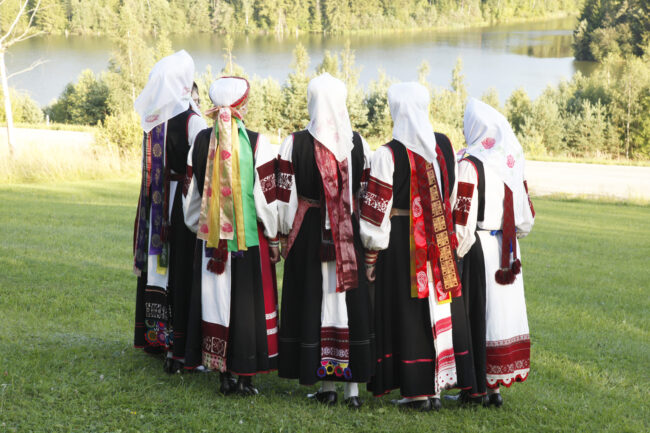 It is often said that the nicest people in Estonia come from the south. To find out if this is true, set co-ordinates due south and head for the true soul of the country. From small, friendly and independent-minded towns through to the hilliest part of a flat country, there is everything you could need to loosen up.
Valgamaa, Põlvamaa, and Võrumaa are three counties in Southern Estonia, where Estonia borders Russia and Latvia. The population of these three counties is a little under 100,000. Distances are short and there is a great deal to see!
The country's largest trees, tallest 'mountains' and deepest lakes, are just some of the reasons to visit this area and its people. Here you will also hear different dialects of the Estonian language, including that of the Seto people.
The Seto people celebrate their king on the first Saturday in August, along with some of the best folk music and beer. This year, Kingdom Day will be celebrated at Obinitsa. In Võru, the folklore festival will take place from 8-12 July, which will include dancers, singers, and musicians from all over Estonia.Many rivers flow through this area, and in some places, around high sand cliffs that the rivers have dug out naturally over time. One of the most impressive is Taevaskoja on Ahja River, where at its peak, the sandy cliff reaches 20 metres. Even taller is the Härma wall beside the Piusa River in Meremäe County.
How to get there?
The train from Tartu to Põlva and Taevaskoja leaves twice daily and takes about an hour to get to Valga. Take the bus from Tallinn to Võru in about four hours. The trip from Tallinn to Valga takes about the same amount of time. There are dozens of connections. For a full train schedule visit: www.elron.ee. For a full bus schedule visit: www.tpilet.ee
Travel Distances:
Tallinn- Viljandi 159 km
Tallinn- Võru 253 km
Tallinn- Valga 267 km
Viljandi- Valga 88 km
Viljandi- Võru 124 km
Tallinn- Põlva 231 km
Võru- Põlva 25 km
For more information visit:
TOP 5 Southern Estonia
01 VILJANDI
Go to Viljandi Folk Festival (23-26 July), a weekend event that attracts traditional musicians from all over the world to a little town in south Estonia.
02 MUNAMÄGI
Go hillwalking up Suur Münamägi and Vaike Münamägi, Estonia's highest hills, offering Instagram-worthy views of the countryside for miles around.
03 TAEVASKOJA
Go forest-trekking in Taevaskoja, a tiny and unspoilt village surrounded by a 150 year-old coniferous forest.
04 TRADITIONAL ESTONIAN MUSIC
Visit the Estonian Traditional Music Centre for a look at Estonia's greatest emerging musical talents, and to better understand the history of this musical form of which Estonians are so proud.
05 ADVENTURE PARKS
Zip-lining, climbing, and catapulting are all thrills to be experienced at some of Southern Estonia's adventure parks, like the Otepää Adventure Park, the Tartu Adventure Park, or the Valma Adeventure Park on the shore of Lake Võrtsjärv.
TEXT KRISTINA LUPP, STUART GARLICK, PHOTOS ANDREI CHERTKOV, EAS
To learn more about this and similar topics