Singing & Dancing & Summer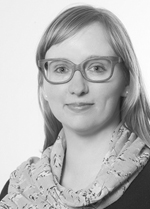 The 26th Estonian Song Festival and the 19th Dance Celebration took place from 4-6 July and drew the highest number of participants and spectators ever. Over 153,000 people attended the three-day celebration, 33,025 singers and 10,082 dancers took part; and the joint choir that sang for the conclusion of the Song Festival consisted of 22,000.
You don't need to be Estonian, or even understand Estonian to appreciate the power and symbolic meaning of such an event. Ten thousand dancers and 20,000 singers is an impressive sight, it's emotional and overwhelming, and makes me, proud to be Estonian.
The next Youth Song and Dance Celebration will take place in 2017. And, the next Song and Dance Celebration in 2019, will mark its 150th anniversary.
The music has not stopped though. August still has plenty of festivals and events taking place across the country, and they are not all music festivals. Turn to our events page for all the details.
Hire a car and explore Haapsalu. In this issue, we have city guide dedicated to this beachside town, where you can enjoy local cuisine, indulge in a curative mud treatment, and visit the Episcopal Castle, where the White Lady that haunts the Dome Church will appear on the night of the full moon.
Try out some of Tallinn's new restaurants and take a day trip to one of the open air museums just outside of Tallinn. In Estonia, there is something for everyone.
Happy travels!
Kristina Lupp
Editor-in-chief
To learn more about this and similar topics