Shopping Spotlight: Viru Keskus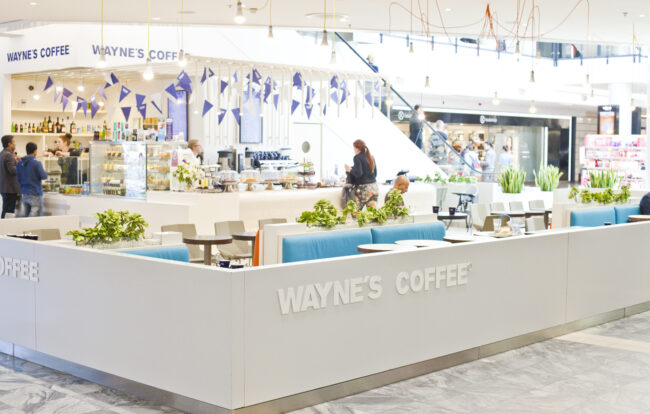 If you head to Viru Keskus, you'll find a treasure-trove of shopping. Think Tallinn is the kind of place where you can't find what you want? Think again! In Viru Keskus you'll find all the leading brands you'd expect in any major European capital. If you don't see what we mean, let us take you on a journey through a department store that has just been revamped to fit the demands of you, the visiting public.
So many fashion stores have opened up, you'll be able to shop- 'til-you-drop, almost without leaving the Viru Hotel, the classic hotel that adjoins the shopping centre. If you like your shirts white and your jeans tight, head to Armani Jeans, Calvin Klein Jeans, Guess or Diesel, all enjoying great summer trade, and all with the most stylish things you can find this side of the catwalk.If your tastes are a little more economical, Viru Keskus boasts a huge Zara store that offers the mix we've all come to love of designer-look clothes at a fraction of the price. Mango and Lacoste take care of your casual wardrobe, and then if you have some money burning a hole in your pocket, you should really take a look at a mainstay of Viru Keskus, but retooled for 2015, Kaubamaja. It's the home of great local and international brands, and whether you're clothes-shopping or in need of a distinctive gift, maybe from the homeware or kitchenware departments, to take home, you'll find it there.
Should you be in need of some brain-food after this shopping- fest, upstairs on the third floor you will find the new-look, much- improved Rahva Raamat chock full of the latest summer beach reading in English, Estonian and Russian, plus cool toys to keep the little ones occupied. Or head to the ice-cream parlour La Muu, adjoining Rahva Raamat, to sample the best ice cream in the world.
Whatever you want, the new, improved Viru Keskus has got it!
Location
Check on the map to see the location
TEXT KRISTINA LUPP, PHOTOS ANDREI CHERTKOV
To learn more about this and similar topics