Shopping in Tallinn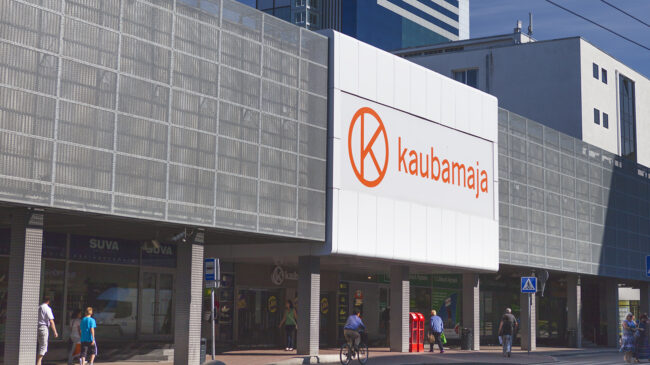 Tallinn doesn't have a main shopping street like other capitals, but its many shopping malls, located throughout the city are convenient and easy to get to. Rocca al Mare, for example, located in the suburb with the same name has a free bus that leaves regularly from the A and D terminals at the port, stopping at Kristiine Shopping Centre as well.
The newly renovated Ülemiste Shopping Centre, near Tallinn's airport has just undergone a massive addition to include many more shops.
Tallinn's two department stores, the Estonian company Kaubamaja and the Finnish company Stockmann are both located in Tallinn's city centre. Kaubamaja connects to Tallinn's most central shopping centre, Viru Keskus. This year, Viru Keskus has added many new stores, and some stores have moved into larger locations to serve you better. ABC King, for example, moved upstairs to the second floor to open an impressive flagship store.
Solaris is one of Tallinn's newest shopping centres and is located across from the Estonia Theatre. The Nordea Concert Hall (formerly Nokia) is attached to the back of Solaris. This is where some of the biggest acts come to play, when in Tallinn. The large bookstore Apollo is located on the second floor of Solaris, and offers a modest selection of English language books. The bookstore shares part of the second floor with a modern cinema.
Rotermann Quarter is a grouping of old industrial buildings that have been renovated, with a few new buildings mixed in, and now stand in one of the most stylish areas of Tallinn. The area is filled with hip restaurants, trendy fashion shops, and more!
When in Tallinn be sure to visit the Telliskivi Loomelinnak (Telliskivi 60A) and the Baltika Quarter (Veerenni 24). The Telliskivi Loomelinnak is located in the bohemian area of Kalamaja. This creative space has grown so much over the last two years, and it just keeps getting better. The Baltika Quarter houses a new pop-up fashion shop called Zero. Fashion designers that are just starting out can sell their clothes and accessories here.
Also located in the Baltika Quarter is Moetänav, or Fashion Street. Moetänav brings together Estonia's leading fashion brands into a very unique space. Run by the Baltika Group, this retailer has five lables under its brand that you will not only find in this store, but throughout Estonia. Look for Monton, Mosaic, Ivo Nikkolo, Baltman, Bastion.
Don't forget about Tallinn's Old Town. It's not all souvenir shops and restaurants. Top name designer brands, including Estonian designers can be found throughout.
TEXT KRISTINA LUPP, PHOTOS ANDREI CHERTKOV
To learn more about this and similar topics