Shopping at the Port of Tallinn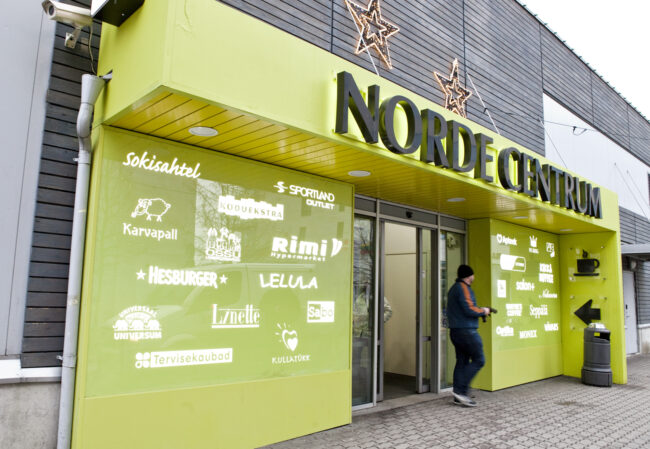 There are plenty of markets and shops close to the Tallinn passenger terminals, where day trippers can get all of their shopping done.
The Baltic Guide presents a handy guide for shopping at the port.
Prisma Express can be seen from the doors of the D-Terminal, and just to the right is Lootsi Keskus. The lower level houses a large outlet store and the Liviko liquor store. On the second floor, you will find a sports shop and flea market.
There is a new company located on the third floor. Toiduakadeemia or Food Academy, who offer cooking classes for companies and other groups. They just moved into to this new location, allowing them to take larger groups for different types of events.
Right next to Lootsi Keskus are old warehouses that have been given new life. There is a brewpub-restaurant where you can taste different types of beer. It is the biggest restaurant in the area. A café and liquor store also share the same building. There is also a beauty salon.
The only Rimi Hypermarket in the city centre is well known among locals. This modern shopping centre offers a large selection of different shops. Tourists can go to the toy store, chemist, or health supply store. There are a few cafes and restaurants including Hesburger.
4 Merekeskus, Mere puiestee 10.
The Merekeskus is housed in a building from the last century, where over two floors you can find tens of clothing stores, souvenirs, as well as sports equipment shops. The Mere Bull restaurant is located on the second floor, where they prepare steaks using a Josper grill.
There is also a large flea market located on the second floor of Merekeskus, where if you look hard enough, you can score some pretty great finds.
5 Sadamarket, Kai 5/Sadama 6.
Sadamarket is the area's oldest shopping centre. Alkopörssi, a large liquor store can be found there, along with many cafes, restaurants, as well as tens of smaller shops where they sell everything from crystals to shoes.
There is also a chemist and hairdresser inside of Sadamarket.
The Sadama market houses different natural and small producer goods in the large market hall. You can buy fresh fish from the fish counter and the selection of Estonian meat is excellent. There is a good selection of local cheese.
There are also a few cafes and another liquor store.
TEXT MIKKO SAVIKKO, MAP EVELIN LINHOLM, PHOTOS ANDREI CHERKOV
To learn more about this and similar topics