Self-driving bus enters service in Mustamäe 
Text Mark Taylor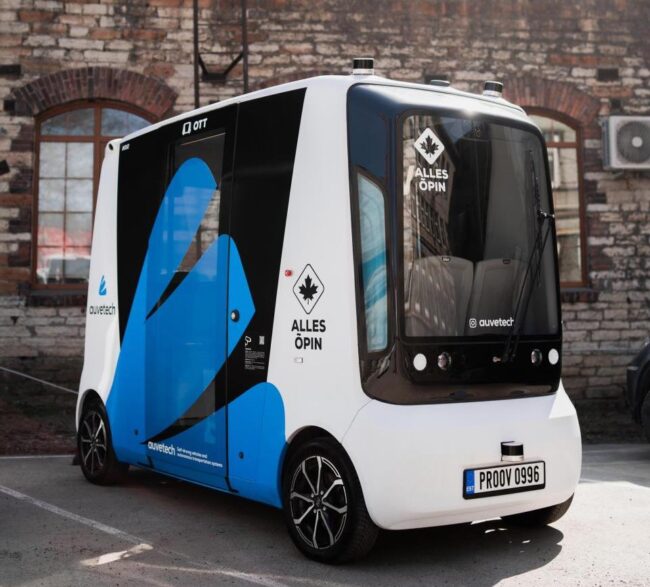 Source: Tallinn City Government
On Friday, a self-driving bus began operating in the Mustamäe district of Tallinn. The bus, which can carry 8 passengers, will travel on a 2 km route that includes Mustamäe tee and Ehitajate tee. The bus, which is part of a pilot project, will remain in operation till September 14.
On Friday, June 15, a driverless bus began operating on a 2km long route in Mustamäe. The route, which begins and ends close to Mustamäe tee and the Tammsaare taksopeatus, creates a loop around Ehitajate tee.
"I am delighted that the self-driving bus project is to reach the streets of Mustamäe. Hopefully, the pilot project will be a success and will bring us a self-driving bus for a longer period of time in the near future," explained Mustamäe District Elder Lauri Laats.
"Since Mustamäe is a compact district, the shuttle is able to cover the habitual routes of quite a large number of people on a short route," Laats added.
The bus, which will run at 25-minute intervals between 10 am and 4 pm (Tuesday to Sunday), is able to carry 8 passengers. A human operator will also be on-board at all times to supervise the performance of the bus.
The bus will remain in operation on the route until September 14. Travel on the bus is free of charge for Tallinn Residents, as with all public transport in the city.
Source ERR

To learn more about this and similar topicsBus Ehitajate tee Free Public Transport Lauri Laats Mustamae tee Public Transport Self-driving Bus Tallinn