Secrets of Midsummer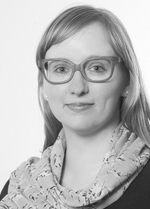 If you happen to be in Tallinn for Midsummer, you'll probably be wondering why it's so quiet. Midsummer or St John's Eve and St John's Day are celebrated on June 23 and 24 in connection with the summer solstice, a day where the sun almost doesn't set. Many locals leave for the countryside, to their cottages in the forest, by a lake, or at the beach.
According to legend it is the night when the young girl Eha meets the young boy Koit. Eha means evening twilight and Koit morning twilight. On Midsummer's night the two youngsters only meet for a short kiss, then they part and have for a whole year to meet again!
Midsummer's Eve is celebrated outdoors and nobody goes to sleep. People gather, sing and dance. Activities are centred around a big bonfire and food is prepared on a BBQ. There is also the tradition of jumping over the bonfire, which according to the legend is a guarantee for prosperity and to avoid bad luck. Others claim that it is a symbol for a connection with the past. But if you see one of these bonfires, you'd wonder how anyone could jump over something so big. The good fortune must come from not falling in!
Another tradition is a try on the big wooden village swings. You stand up and increase your speed until you make a 360-degree turn around the bar.
Midsummer's Eve coincides with Victory Day, which goes back to the defeat of German Landeswehr on June 23, 1919. Victory Day celebrations start with a joyous military parade, which has become a popular family event. The President lights a torch and fires are then lit all over the country as a symbol of independence and of free spirit.
Happy travels!
Kristina Lupp,
Editor-in-chief
To learn more about this and similar topics