Sea in the Wardrobe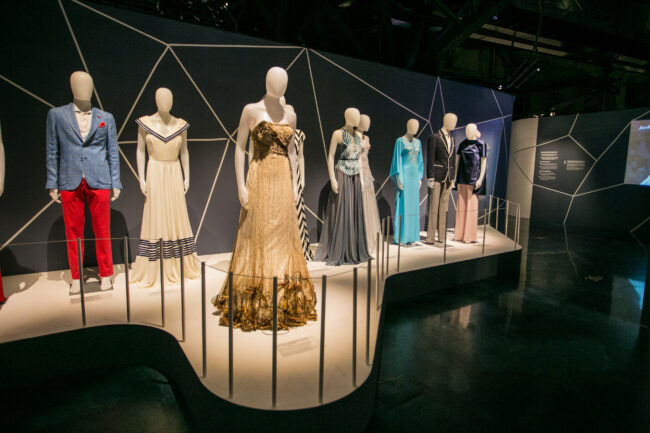 An exhibition on the sea and fashion.
Maritime fashion is probably something you've never thought about. What do fishermen wear at sea? How has navy fashion changed over the years? What did people wear to the beach 100 years ago?
The Sea in the Wardrobe exhibit answers all of these questions and more. The sixroom exhibit looks at sea clothing, the materials it is made from, beachwear and children's outfits. There is truly something for everyone in this unique exhibit.
The Seaplane Harbour is buzzing with everything having to do with water, fashion, and clothing. The usual Sea Forums for example, have become Sea Fashion Forums. Sea and fashion is even represented on the MARU restaurant menu and in the souvenir shop. On Sundays, visitors can take part in fashion and sea workshops.
The Seaplane Harbour is also offering two tours in English for those that want to dive deeper into the world of maritime fashion. Stories about Sea in the Wardrobe Tour (€45 + the cost of admission) lasts 50 minutes and examines the six subject areas of the exhibit in more detail. The Seaplane Hangars + Sea in the Wardrobe Tour (€65 + the cost of admission) looks at both the temporary and permanent exhibits and lasts 75 minutes.
Location
Seaplane Harbour (Lennusadam)
Open: Tue – Sun 10.00 – 19.00
Combined ticket until 18 January: Adults €14; Students and Children €8; Family ticket €28. Children up to 8 years free if accompanied by an adult.TEXT KRISTINA LUPP, PHOTOS ARON URB
To learn more about this and similar topics