Rotermanni Centre, the new destination for gastronomes?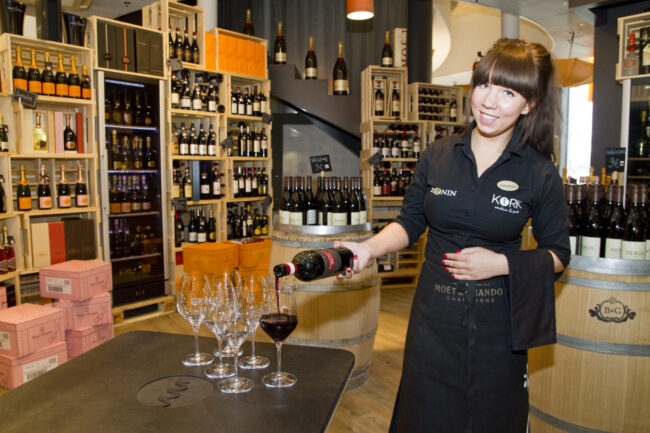 Rotermanni Centre, the new destination for gastronomes?
The recently opened Kork Wine Bar and Store, and Juustukuningad are turning this centre into a destination for foodies.
Juustukuningad (or Cheese Kings in English) is Estonia's first Dutch cheese shop. They have many different kinds of Gouda, including aged and infused cheeses. Colourful wheels line the shelves of the store, and all cheeses are available for tasting. The shop also sells a selection of knives and cutting boards. Jams and preserves are sold to accompany the cheese.
Kork Wine Bar and Store is located just across from Juustukuningad. The shop has a great selection of wines, ciders, and spirits. In the back of the store, facing the street is the wine bar. Here you can sit either inside or outside and sip on a glass of wine while enjoying a light snack. Their menu consists of bruschettas, salads, cheese, and meat platters ideal for sharing. Live jazz bands play frequently. The music events are promoted on their Facebook page.
Don't feel like staying out? Grab a bottle of wine from Kork, and some cheese from Juustukuningad to take home and enjoy.
Location
KORK Veinibaar ja Pood Juustukuningad Rotermanni 5, Tallinn
TEXT: KRISTINA LUPP, PHOTOS: ANDREI CHERTKOV
To learn more about this and similar topics