Restaurant news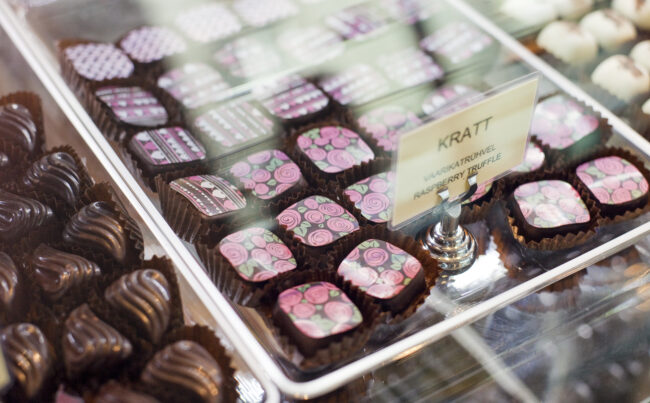 The extensive road works on Viru Street have disrupted the flow of traffic on the popular Old Town main street, as well as restaurant business. Restaurants are open, but terraces have not yet been assembled, for obvious reasons. The roadworks should finish by the end of November.
Last year, restaurant Mais opened in Kuressaare and it has received much praise. The kitchen keeps Slow Food in mind. You can also enjoy reasonably priced lunch specials on weekdays.
Kohvik Mesilatern is the second café to sell  Anneli Viik handmade chocolates in the Old Town. You can enjoy sweet treats in the new café, as well as browse handmade candles.
The Monk, opened earlier this year has been preparing Indian and Chinese dishes in the Old Town. Their international cooks ensure flavourful dishes. Prices are reasonable. Daily specials cost €3.90.
The Korean restaurant Gotsu is open weekdays from 12.00-20.00, and while the menu is short, it offers a good assortment of dishes. Definitely try the kimchi and the chili fried chicken. The restaurant is located in the basement level of an apartment building near the Vineeri bus stop. 
Location
Restaurant Mais, Tolli 7, Kuressaare, Saaremaa
restaurantmais.com
Mesilatern, Vana-Posti 2/Harju tn 3. Tallinn Old Town
www.facebook.com/Mesilatern

The Monk, Nunne 7, Tallinn Old Town 
themonk.ee

Gotsu, Pärnu mnt 62 A, Tallinn
gotsu.ee 
Click on the address to see the location.
To learn more about this and similar topics