Restaurant news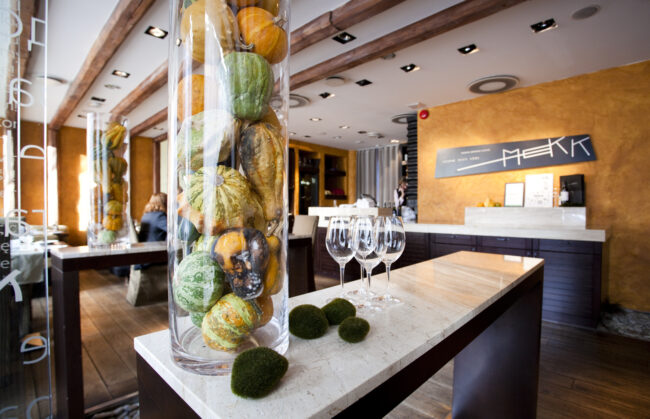 Butelli is an authentic Italian restaurant run by a Livornese family that has been in the hospitality industry since 1991. A year ago they moved to Tallinn and started work on their own restaurant. Butelli offers Mediterranean dishes and serves brunch from 12-17 on Sundays.
Dodo Pizza is located opposite Solaris shopping centre near the Estonian theatre. In addition to pizzas, they also serve sandwiches, wraps and nuggets. This fast food restaurant is the first from this international chain in Estonia. Their pizza oven can cook 200 pizzas an hour and offer home delivery within an hour.
Smoky Saloon is located across from Tallinn University. This cowboy saloon offers theme-appropriate food like whiskey marinated pork that goes great with a handcrafted beer. Look for affordable lunch specials on weekdays.
MEKK's bar offers drinks to go along with their food. They serve different kinds of vodka and other schnapps with appetisers and mains. Traditional Estonian flavours include sprat tartar and cod liver with roasted potatoes.
The grill restaurant Akord recently opened at Pärnu's Hedon Spa where you can choose a piece of meat and then the appropriate sides. Try meat or fish, as well as vegetarian dishes. Black Angus beef is also on the menu as well as scallops and squid. 
Location
Butelli, Dunkri 4/6, Tallinn Old Town
butelli.ee/meist/

Dodo Pizza, Estonia 7, Tallinn
dodopizza.ee/Tallinn

Smoky Saloon, Narva mnt 36
www.smokysaloon.ee

MEKK, Suur-Karja 17/19, Tallinn Old Town
www.mekk.ee

Akord, Ranna puiestee 1, Pärnu
www.hedonspa.com/resto-akord/

Click on the address to see the location.
To learn more about this and similar topics