Renovations underway at Järve Keskus
Text Mark Taylor
Photo Andrei Chertkov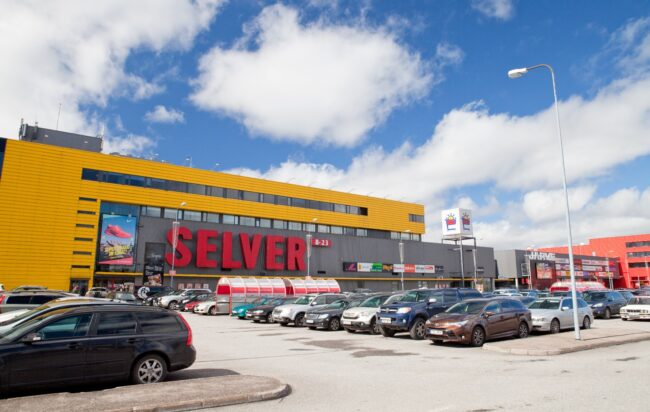 Construction is now underway at the Järve Keskus shopping centre in Tallinn. The renovations which will see a new façade and entrance to the building, along with a new and improved Selver supermarket, are due to be completed by August this year.
Järve Keskus, which has been open for almost 25 years and attracted almost 3.7 million visitors last year, is set to receive a new façade in 2023, to match internal renovations that took place in 2021.
On March 13, the Selver supermarket in Järve Keskus was closed for a complete renovation. This week it was also announced that Mapri Ehitus, who won the tender to create a new façade and entrance to the shopping centre, would begin work in the coming days.
The remodeled Selver supermarket, which is set to open in mid-May, will offer a number of exciting innovations, including artisanal bread made with century-old sourdough and delicious pan pizzas cooked in an Italian stone oven.
"Mapri is rebuilding the facade and entrance of Järve Keskus, making sidewalks more comfortable and safer, making parking spaces wider, building new bicycle parking lots, and creating quick access to shops and parcel machines. Thus, Järve Keskus will become an even more cozy shopping place by August," commented Rome Arumaa, CEO of Järve Keskus.
"The shops in the center will remain open during the construction work, and visitors will be guaranteed comfortable movement," added Arumaa.
Source Ärileht
To learn more about this and similar topicsConstruction Järve Keskus Parcel Machine Renovation Selver Shopping Shopping Centre Tallinn