Reinvigoration and Relaxation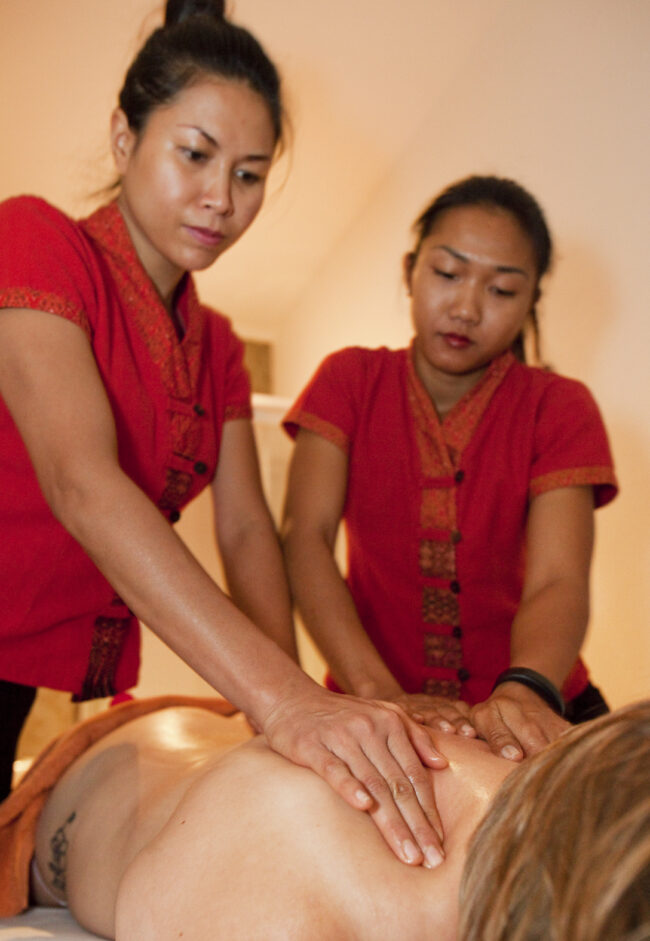 Reset yourself with a massage from Thai Refresh.
Many places boast fabulous massage that will seemingly solve all of life's problems, but after lots of money spent and a mediocre massage later, you're left feeling nothing but a little oily. At Thai Refresh, in as little as half an hour, you're left feeling relaxed and actually refreshed.
Wanna and Kanchana have both studied massage in Thailand and have been offering Thai massage since 2015. Their massage salon in the suburb of Kadriorg is warm and inviting and brings a little bit of Thailand to Tallinn. "I wanted the salon to feel like home, to show a feeling of Thailand," explains Wanna. "I want the atmosphere convey a blend of nature, happiness, and refreshing energy".
Thai Refresh offers a few different massages, with everything from the quick 30 minutes head, neck, and shoulders massage to a longer four hands massage with both Wanna and Kanchana. I left myself in the hands of the two women and they offered me a full body massage with aromatic oils combined with some traditional Thai massage. Starting from my back, they worked down my legs and feet, and then back up to my neck and shoulders. Having a massage from two people is a true indulgence, but one that everyone deserves to try. Afterwards, I was left not only feeling relaxed and refreshed, but also energised. The stress and sore muscles simply melted away. Massages range from €38-€56. Five and ten visit cards are also available, as well as gift cards. 
Location
Thai Refresh
Kreutzwaldi Salon
Kreutzwaldi 5-4, Tallinn
Old Town Salon
Suur-Karja 2, Tallinn Old Town
TEXT KRISTINA LUPP, PHOTOS ANDREI CHERTKOV
Click on the address to see the location.
To learn more about this and similar topics