Refined tastes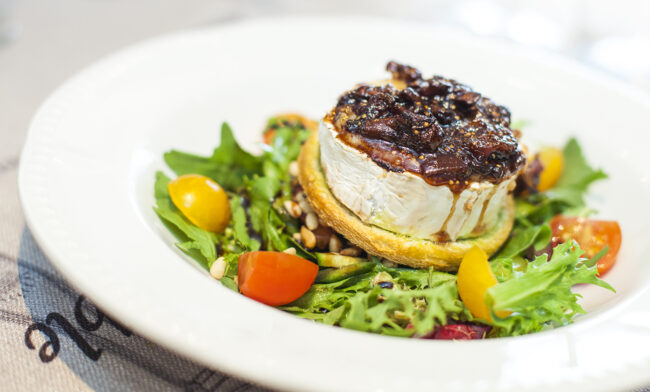 Lusikas (spoon in English) is a cosy restaurant in the Old Town, just a stone's throw from Viru Street.
The interior at Lusikas has subtle dignity. Brown and grey tones add to the peaceful atmosphere. Small rooms separated by thin curtains ensure an intimate dining experience.
The restaurant's owner, Rein Kärk, confirms that Lusikas is the ideal place to come for a peaceful meal.
"Lusikas is an à la Carte restaurant throughout the day and atnight",explains Kärk.
New winds are blowing through the restaurant this autumn. A new menu will be available at the autumn's end. The popular beef tender loin will stay on the menu, as well as some of the other old favourites. Last winter's hit dish, the lamb fillet, will be back on the menu.
"Restoran Lusikas' cuisine is international, and influenced by seafood",explains Kärk.
Among other items on the menu is the Nile bass fillet and mussels. The main courses are priced from €12-16, and it is safe to say that the price quality ratio is spot on.
A deli will open at the end of autumn. Here you can buy fish and meat, as well as different sauces to take home. The same ingredients used in the restaurant will be for sale. The restaurant will also open a cigar room at the end of October.
Among the large wine selection of 250 wines you will find something for every taste. The restaurant's sommeliers can help choose the right bottle.
As an appetiser, I chose the mozzarella salad, which had wondeful fresh summer flavours. French bread, fresh from the oven, was served with the salad.
For the main course I had to try the house speciality, the beef tenderloin with mashed potatoes.
Not only did this dish taste good, it also looked good. The beef was cooked medium, exactly to my liking, and was soft and juicy. It is very clear that Lusikas takes quality and fresh ingredients very seriously. 
Location
TEXT MIKKO VIRTA, PHOTOS ANDREI CHERTKOV
To learn more about this and similar topics