Quiet Soul and Stadium Rock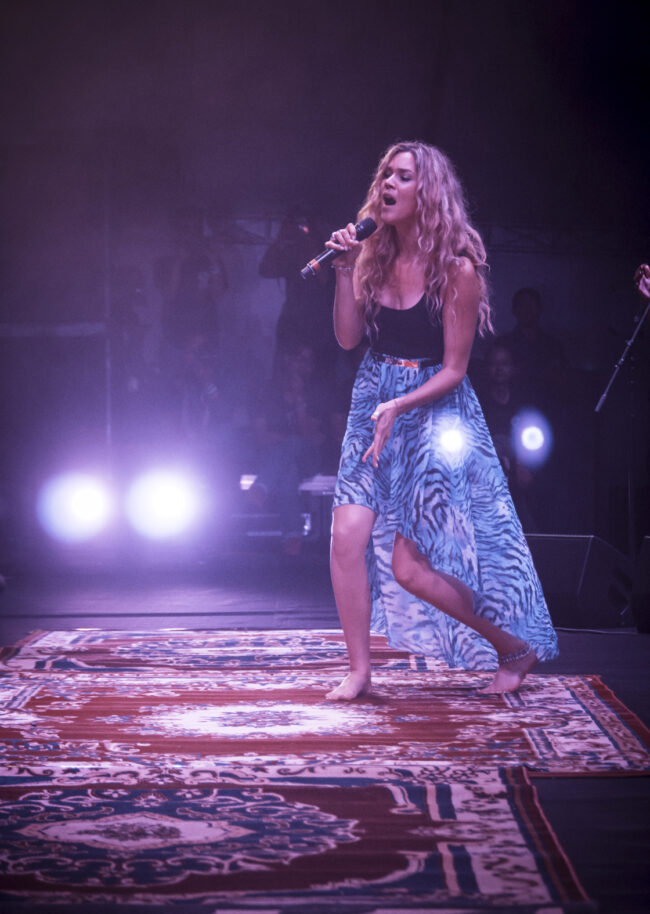 The pop-filled autumn begins with soul diva Joss Stone, then enjoy harder rock at the end of the month.
Joss Stone wowed audiences last summer at Pori Jazz, where she performed with Jenni Vartiainen in Finnish. The British star has one goal: to perform in every country of the world and learn more about its local music. The Total World Tour brings her to Tallinn on 11 October.
Stone is known for her swinging and soulful sound. She began to rise to stardom when she was only 16 and released her first album in 2003. Despite her young age, the British star has performed with some top singers like James Brown and Stevie Wonder.
Joss Stone will perform at Nordea Concert Hall, where the artist has asked that the first few rows remain clear so people can dance. You can expect a great show with an urge to move.
On 27 October, you will hear the more rocking sounds of the Scottish band Biffy Clyro who will play Saku Suurhall as part of their Ellipsis album tour. The band previously played Rock Cafe and will no doubt sell out the larger venue. Known for their strong melodies, some of the band's hit songs include Bubbles and Many of Horror.
Jean-Michel Jarre will perform on 2 November for the first time in Estonia. The French musician and composer is an electronic music pioneer, whose albums have sold over 80 million copies. The concert is part of The Electronica World Tour, where there will be a laser light party.
The band with tens of millions of views on YouTube, Bring Me The Horizon, comes to Tallinn on 23 November to promote their new album That's The Spirit. It is the British band's only show in the Baltics, meaning lots of visiting of fans from Latvia and Lithuania.
Location
Joss Stone, 11.10. Nordea Concert Hall, Estonia pst. 9, Tallinn 
Biffy Clyro, 27.10. Saku Suurhall, Paldiski mnt. 104b, Tallinn.
Jean-Michel Jarre, 2.11. Saku Suurhall.
Bring Me The Horizon, 23.11. Saku Suurhall.
Tickets are available from Piletilevi.
www.piletilevi.ee

Click on the address to see the location.
TEXT MIKKO VIRTA, PHOTO CONCERT ORGANISER
To learn more about this and similar topics