Product Review: Vestige Verdant Infinity Eye Serum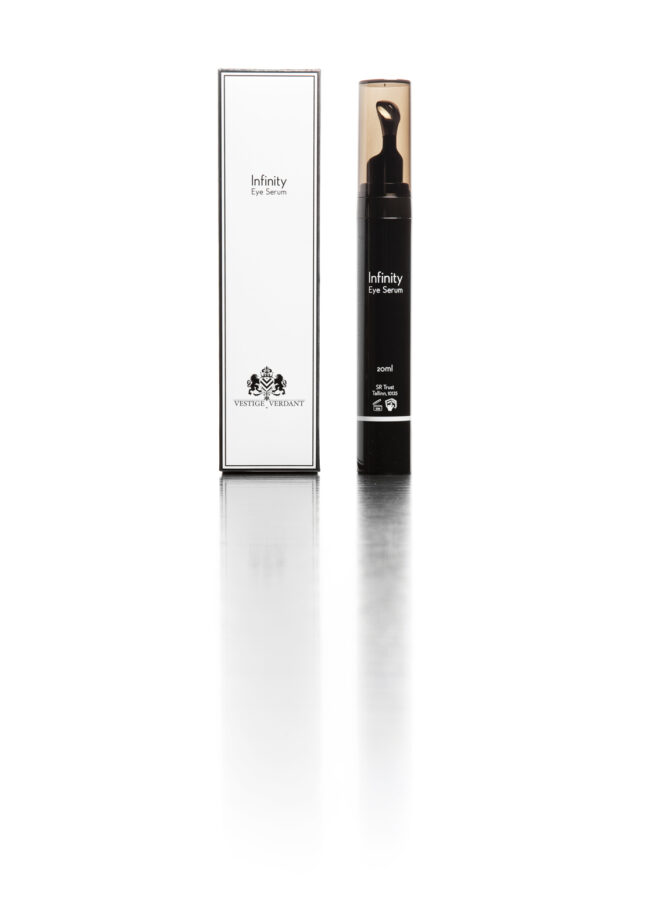 Your eyes are one of the most noticeable things about you. They reveal if you're tired or stressed. Many of us have dark circles or puffiness around the eyes, and as you get older fine lines and wrinkles begin to appear. The skin around your eyes is extremely delicate and it's important to take care of it.
To help you, Vestige Verdant has developed a wonderful prod- uct, Infinity Eye Serum, that is lightweight and effective – a true fusion between high-end tech- nology and natural ingredients.
The Infinity Eye Serum absorbs quickly and helps prevent premature ageing. The result –
your eyes look and feel rested and refreshed, regardless of how tired you actually feel. The eye serum comes in the shape of a wand with a cooling zinc alloy metal tip for application. Not only does it feel good on the skin, it feels good going on. It's applied in circular motions under the eye and along the eyebrow ridge. Think of it like a quick massage for for you eyes.
The verdict: Vestige Verdant Infinity Eye Serum is a fantastic product that noticeably improves the skin texture around the eyes. After a week of use, twice daily, dark circles were reduced, eyes were less puffy, and the look of fatigue was gone. It's suitable for all skin types.
TEXT KRISTINA LUPP, PHOTO ANDREI CHERTKOV
To learn more about this and similar topics