One Year in Estonia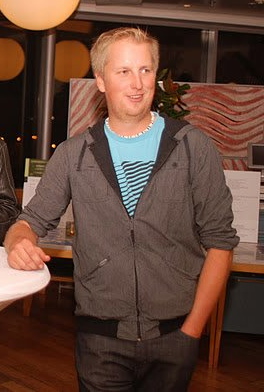 One Year in Estonia
It has been just over a year that I have lived in Estonia. There have been plenty of ups and downs, but all in all the experience has been overwhelmingly positive. When I first moved here in the spring of 2011, I experienced my first Estonian spring (also occasionally referred to as "puddle season"). There was plenty of rain, fluctuating temperatures, and the anticipation of that first day when you could leave the house in shorts and a t–shirt was strong. Having travelled to Estonia on a number of occasions, I had experienced a number of beautiful Estonian summers. You could offer me three-month vacation in some far-off destination, but I would take a summer in Estonia every time. The days are incredibly long, warm, and there's freshness in the air that makes everyone here walking with a little extra bounce in their step.
Then came winter……Exactly what I was worried about. I was well prepared for the cold weather, but all of my friends were warning me that the lack of sunlight could really mess around with your psyche. I was fortunate enough to have a job where I worked outdoors, so the few hours of sunlight that we received every day I got to enjoy, so it's not as if I missed the sun.
Spring is here again, and having experienced all four seasons now, I can relate to Estonians and why they look forward to the summer so much. The days are getting longer every day, and the temperature is creeping up as well and like most people I am looking forward to that first day spent at the beach! Enjoy the sunshine!
Paul Marley
To learn more about this and similar topics