Northern Estonia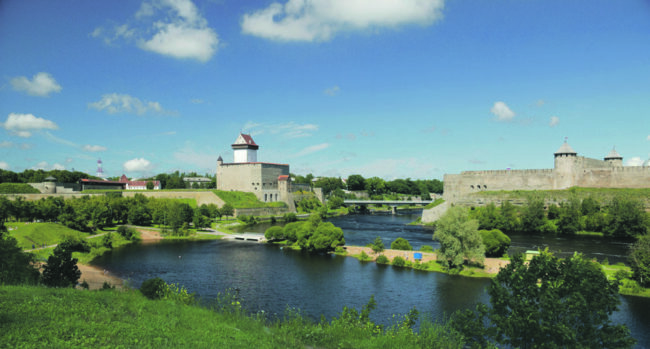 manor houses Estonia North-eastern Estonia Russian Tourism nature.
North-eastern Estonia is mainly Russian speaking, and is where most of Estonia's energy comes from.
Tourism has developed quickly over the last few years, and there is so much to see and do east of Tallinn, from the manor house hotel in Lahemaa to the summer destination town of Narva-Jõesuu.
Travelling through the north-eastern part of Estonia, it's difficult not to notice the differences in culture, language, architecture, and nature. The town of Sillamäe was closed during the Soviet period, but today it shows the visitor excellent examples of Stalinist architecture. Nearby is Sinimäe, which has been fought over, over the years.
When driving east of Tallinn take the coastal road, which will offer beautiful views over the sea.
How to get there:
Trains depart from Tallinn to Rakvere, twice daily, and once daily to Jõhvi and Narva. Travel time between Tallinn and Narva is about three and a half hours. The train line splits in the town of Tapa and heads towards Tartu. Heading west from Tallinn, a train connects to Paldiski nine times daily. Bus service is available to all destinations mentioned above.
Distances:
Tallinn—Rakvere 99 km
Tallinn—Jõhvi 165 km
Tallinn—Narva 211 km
Tallinn—Mustvee 173 km
Narva—Mustvee 119 km
Tallinn—Paldiski 49 km
Largest cities:
Narva: 65,500 inhabitants
Kohtla-Järve: 37,200 inhabitants
Sillamäe: 16,000 inhabitants
Rakvere: 16,600 inhabitants
TEXT MIKKO SAVIKKO PHOTOS TOOMAS TUUL, JAREK JÕEPERA, JAAK NILSON, VIRU FOLK, EAS
To learn more about this and similar topics