Northern Estonia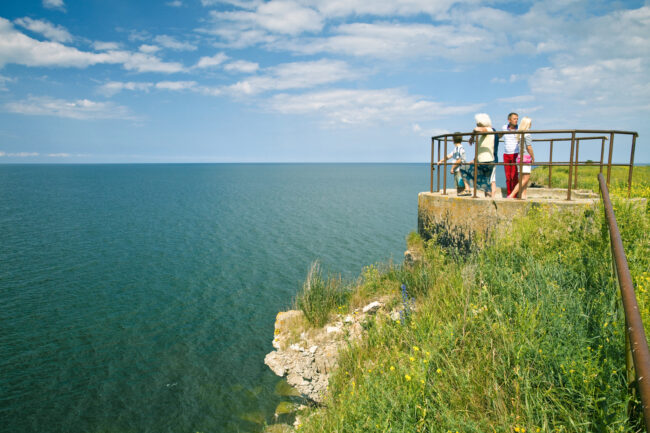 The northern part of Estonia, stretching from Paldiski on the north-western tip of the country to the capital, Tallinn, out to Narva on Estonia's eastern border, is full of surprises and wonder. Because your journey into Estonia begins in Tallinn, it is easy to explore the north of the country, and travel distances are short.
In Narva, walk along the Narva River promenade. Visit the Hermann Fortress, which houses a museum and hosts many outdoor events in summer. Avinurme hosts the most famous summer event in Estonia on Midsummer's Eve, 23 June, which includes a big bonfire and barrel market. And finally, don't forget to try a lamprey, a delicacy of the Narva River. The annual Lamprey Festival takes place on 26 September in Narva-Jõesuu.
How to get there?
Trains leave twice daily to Jõhvi and Narva. travel time is about 2.5 hours to Narva and a ticket costs €10.90. Buses leave almost half- hourly to Narva, stopping in Rakvere and Jõhvi. For a full timetable visit: www.tpilet.ee
Travel Distances:
Tallinn – Jõhvi 165 km n Tallinn-Narva 211 km
Tallinn-Mustvee 173 km n Narva-Mustvee 119 km
Largest cities (population):
Tallinn: 429,829
Narva: 62,068
Kohtla-Järve: 38,197
Sillamäe: 14,586
Rakvere: 16,338
Additional information:
Top 5 Northern Estonia
01 NaRva-JõEsuu
Narva-Jõesuu Spa, is located in one of the oldest resort-towns, Narva-Jõesuu. The town is situated on the far eastern coast of Estonia, a short drive from the historic border town of Narva. With a beach under the pine trees, and 39 different rehabilitation procedures, plus very affordable prices, it's well worth taking a break in this secluded corner of Estonia.
02 Paldiski
A Trip into the hv vvistory of the City of Paldiski, a guided tour of the former military port, will show you the fascinating history of Paldiski and the Pakri Peninsula. Along the way, you'll get to see Peter the Great's fortress, a lighthouse, Paldiski Naval School, some truly enormous windmills, and the famous (and very scary) cliffs.
03 Lahemaa National Park
Take a day-trip to Lahemaa National Park. Legendary peaceful fishing villages, huge forests, bogs and swamps. Stare in wonderment at Nõmmeveski waterfall, explore the quiet life in Võsu, and then head to Sagadi manor. The best thing? The trip will leave right from your hotel!
04 Sillamäe
Sillamäe Town and Maritime Days. The former Soviet industrial town, featuring some beautiful examples of post-WW2 urban architecture, between 28 and 30 June showcases live performances from artists hailing from all over Estonia.
05 Naissaar
Book early and take a fast speedboat to the deserted island of Naissaar. A military truck will take you on a round-trip of the island.
For army buffs, there is an imperial-Russian artillery battery, there are stores sea mines and a factory for them and pretty little Maarja Church. The lighthouse on the northern side of the island offers breathtaking views of the wide-open Baltic.
To learn more about this and similar topics