New season, new look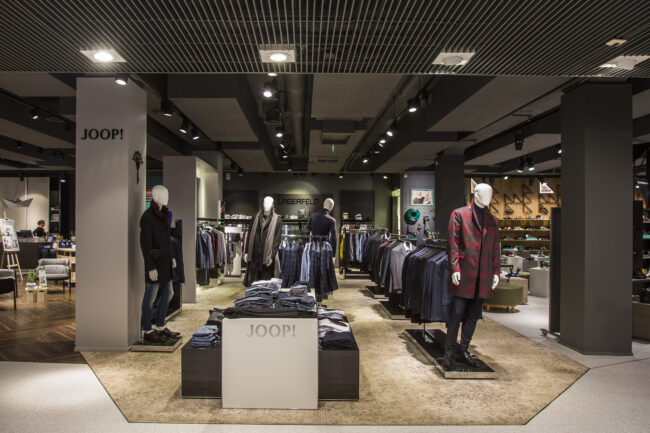 The Baltic Guide visited Kaubamaja's men's department for a tour of the newly renovated space.
The men's department at Kaubamaja can be found on the second and third floor where you can now come for a truly enjoyable shopping experience. New lighting and windows have been installed to make sure everything looks its best.
Starting on the second floor, you can still find the same great brands like Ted Baker, Pierre Cardin, Bugatti, Joop!, Mont Blanc, and more. New brands like Sand and Versace Jeans have also hit the shelves to bring you more of a choice than ever. Browse through each brand's shop-in-shop to find this season's hottest colours and trends. The jeans section has all the most popular jeans brands together, like G-Star Raw, Levis and Boss Orange.
Kaubamaja promises something for every size and shape, either formal or casual. New styles are constantly coming in. The focus is on small collections, where there will be a few articles in each size, meaning you can come in often and find something new.
The third floor is where you'll find formal wear, also organised by brand. The selection of men's shirt is the best in the city, available in seemingly endless colours and patterns. There is no lack of choice from Estonian designers and brands like Baltman, Mosaic, and Sangar, where shirts and suits can be tailored as well.
Personal shopping is no longer just for the rich. Come in or book an appointment with one of their personal shoppers who can help you put together an outfit or a whole new wardrobe. Everything can be tailored as well. If you can't find what you're looking for you can have suits and shirts made by Kaubamaja's own tailor.
It's not all about clothes and shopping, every month you can find a pop-up shop, bar or café on the third floor. In December, come and try Vana Tallinn Elegance, where you will also find other gift ideas as well.
Location
Kaubamaja
Gonsiori 2, Tallinn
www.kaubamaja.ee

Click on the address to see the location.
TEXT KRISTINA LUPP, PHOTO KAUBAMAJA
To learn more about this and similar topics