New Restaurant: Manna La Roosa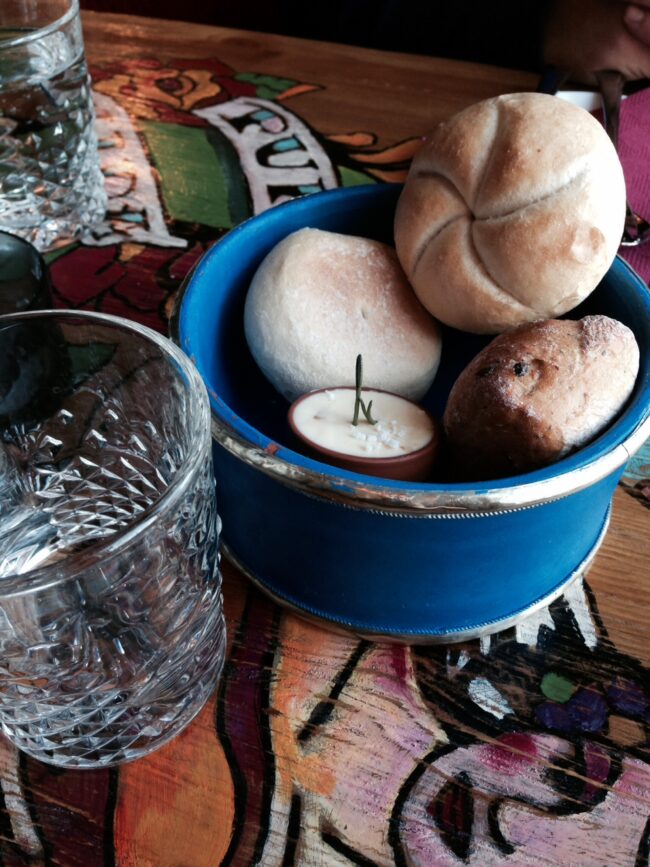 For the longest time the pale green house at the corner of Vana-Viru and Viru väljak sat empty, that was until the new restaurant Manna La Roosa moved in. The building's history dates back to 1872 and was designed by architect Karl Hippius, whose brother Otto Pius Hippius designed the Kaarli Church. From 1881 – 1923, the building housed a pharmacy, and in 1908, the young Oskar Luts spent a year living there, where it is said that he wrote a large portion of his famous book "Kevade".
Manna La Roosa seems to be the new 'it' spot of Tallinn, and it's clear as to why. The kitchen is run by Greek chef Nikolaos Stavrakakis, who has worked at Noma (one of the world's best restaurants). But apart from the great food, it's worth the trip to Manna La Roosa just to see the decor. Interior designers Soho Fond have turned this house into a truly unique piece of art. And what's more interesting is that everything inside is for sale -furniture & artwork.
I visited Manna La Roosa for lunch last week. From 12.00-16.00 they offer three dishes, an appetiser, main course, and dessert. The changing menu is advertised daily on their Facebook page. The portions are filling, in fact after tasting the zucchini-parmesan soup I was quite full. The main course was a pork fillet wrapped in bacon and served with celery puree and grilled red peppers. The meat was juicy and the smokiness of the bacon complemented the puree nicely.
Dinner at Manna La Roosa is a lovely experience. The service is fantastic, and the staff treats you like a regular, even on your first visit. The menu offers a good mix of both fish/seafood dishes and meat. The menu plays with seasonal ingredients, throwing in a few Estonian twists (like Vana Tallinn, and Estonian liqueur, in their pork belly dish) and Saku smoked cheese (ox tartar).
Dinner is already very popular at Manna La Roosa, so it is wise to book ahead.
Location
Manna La Roosa
Vana-Viru 15, 10148 Tallinn
Text: Kristina Lupp
Photos: Kristina Lupp
To learn more about this and similar topics