New Ideas for Home and Work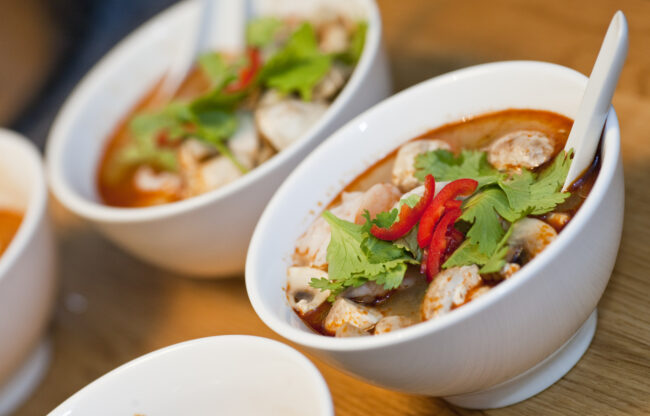 Cooking can be taught in a fun way, especially if you don't have to wash the dishes.
Do you want to organise an event for work or spend your birthday learning something new? Lootsi Keskus is located just a few hundred meters from the D-terminal at the Port of Tallinn and the Toiduakadeemia (Food Academy) can be found on the third floor.
Every cooking class starts with a welcome drink. You put on your apron and listen to the chef 's instructions. The course lasts about four hours, and Toiduakadeemia can accommodate up to 40 people in two different rooms. Everyone can take part and learn new tips and tricks in the kitchen. The smaller room can accommodate 12 people.
Toiduakadeemia's chef Tarvo Kullama specialises in Thai cuisine, having himself learned from a Thai chef. Toiduakadeemia offers all kinds of courses, from traditional cooking to BBQ, or baking. There is a beer-snacks course in the works. All of the instructors are specialised in their respective fields.
Recipes and tutorials are designed to inspire you to cook the food at home. They tell you where to find the ingredients. And if you can't finish all of the food you prepared, then it's packed up and sent home with you.
Location
Toiduakadeemia, Lootsi 8, 3rd floor, Tallinn 
The door to Toiduakadeemia is located at the entrance of Lootsi Keskus facing the port.
TEXT MIKKO SAVIKKO, PHOTOS ANDREI CHERTKOV
To learn more about this and similar topics