Must-see sights of Tallinn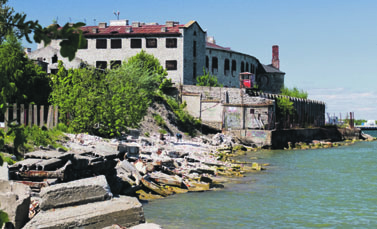 Tallinn's Old Town UNESCO World Heritage The watchtowers Town Hall Square Freedom Square Kadriorg Park.Kalamaja District
IN THE OLD TOWN:
The watchtowers of Suur-Kloostri and Väike-Kloostri allow access to Nunna Tower and from there, access to Sauna Tower and Kuldjala Tower.
Town Hall Square (Raekoda). Northern Europe's best-preserved medieval town hall square was built at the beginning of the 1400s.
Built in 1246, St. Catherine's Monastery (Püha Katariina klooster) is the oldest building in Tallinn.
Mustapeade House. Built in 1399 for the Brotherhood of Blackheads and is Tallinn's only renaissance building.
The Town Hall Pharmacy (Raeapteek) is one of Europe's oldest pharmacies, which still operates in its original location in the Town Hall Square.
OUTSIDE OF THE OLD TOWN:
Freedom Square (Vabaduse väljak). This square holds great symbolic importance and is located just south of the Old Town. The pillar located at the edge of the square, consists of a large pedestal with the Cross of Liberty (Vabadusrist) placed on top. This monument reads: "Estonian War of Independence 1918–1920". On its other side in a the Freedom Bell (Vabaduse kell).
Kadriorg Park. This area houses the Presidential Palace and the palace of Peter the Great, where today the KUMU Art Museum stands. There are plenty of other things to see as well, in this beautiful and prestigious park. From the Kadriorg Palace head straight along the park trail to the Rusalka monument, located at the shore of the Gulf of Finland.The Tallinn Song Festival Grounds (Tallinna lauluväljak). Built in 1960, this amphitheatre can hold more than 30 000 singers. These grounds played an important part of the process that led to the restoration of Estonian independence, the initial phase in the Singing Revolution.
The Ruins of St. Bridget's Convent (Pirita Klooster). Located near Pirita Beach, this monastery was built in 1407 during the Swedish occupation. The convent was destroyed by Ivan the Terrible's troops in 1577.
The Tallinn Botanical Gardens. 4,500 varieties of plants and 123 hectares of greenhouses, and parks, the Botanical Gardens are an oasis in the summer and winter.
Tallinn Zoo. Approximately 90 hectares, this zoo houses many rare species as well as many large mammals, including elephants, polar bears, chimpanzees and rhinoceros. Located opposite the Rocca al Mare Shopping Centre.
Kalamaja District (Fish House) is the area to visit if you want to get a taste for old Tallinn. The wooden houses are typical of those built in the 1920s and 30s, during the first period of Estonian independence. In recent years, this area has become quite bohemian, with many artists, and young entrepreneurs taking up residence here.
Patarei Prison gives an eerie glimpse into gloomy Soviet era prison life. For a small entrance fee you can take a self-guided tour through the dark halls of this old sea fortress that has served as barracks, and then as a prison during Soviet times.
To learn more about this and similar topics