Mushrooms and Markets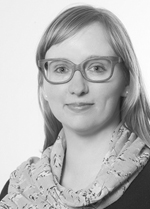 Last month my Facebook newsfeed was filled with news reports about Russia, and photos of mushrooms. This year was one of the best years for mushroom picking due to the hot summer and the rainy start to September. The forests were full of mushroom foragers searching for the untouched spot of ground where they could fill their basket, or baskets. If you drove through the countryside in September and wondered why there were cars seemingly abandoned at the side of the road, this was why.
I am no mycological expert. I can identify two types of mushrooms, and when I go foraging with my friends or cousins, I have them carefully inspect my basket. And to be completely honest, most of the other types of mushrooms I have found, turn out to be inedible, i.e. poisonous.
If you want to try Estonian mushrooms and don't have the expert mycological knowledge of Estonians, then I suggest visiting one of Tallinn's markets. I found out recently that an ex-pat friend of mine had never been to Tallinn's central market, or Keskturg. And hearing of all the mushrooms to be had this year, I was happy to take him. Tallinn's Keskturg is a sight to behold. I remember my grandmother taking me there on my first visit to Estonia in the 90s and I was overwhelmed by all the stuff. (The market has changed somewhat since the 90s). While there is an excellent variety of fresh fruits and vegetables, meat, small goods and cheese; there is also a lot of other stuff, like clothing, things for the home, plants, and more.
This month, read all about Estonian craft beer, and the newest restaurants in Tallinn. Want to escape the city, why not go and visit Kuressaare, Saaremaa's island capital. And as always, we have all the latest news and events and more to keep you entertained!
Happy travels!
Kristina Lupp
Editor-in-chief
To learn more about this and similar topics