Modern traditions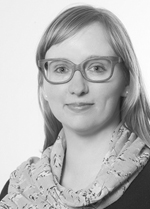 According to the Estonian folk calendar, November marks the arrival of the phenological winter. November brought with it the start of winter work, the preparations for the long, cold months ahead. It was said that if there were still leaves on the trees in November, then one could expect a long, cold winter (something we can look forward to after the long, hot summer we had this year).
November is also a month with some very important folk holidays. November 2 marks All Souls' Day (Hingedepäev). This is perhaps the closest thing that Estonians have to Halloween. All Souls' Day is celebrated privately by placing candles in the windows or on graves to honour the dead.
St. Martin's Day (Mardipäev) is one of the most important folk holidays in Estonia. November 10 marked the end of autumn. Children would put on costumes, usually animal masks, the night before and go door-to-door asking for treats.
Slightly less important in the Estonian folk calendar is St. Catherine's Day (Kadripäev). Celebrated later in the month on November 25, St. Catherine's Day also marks the arrival of winter. St. Martin's Day is traditionally associated with men and St. Catherine's Day is traditionally associated with women. It also requires dressing up – both men and women will dress up as women or as kadrisants. The kadris wear clean and light coloured clothing, to signify the white snow in winter.
Folk traditions continue to this day. If you visit Estonia on one of these days you may see candles in the window or children with animal masks. Modern traditions continue as well. With the colder weather moving in, you will most certainly smell the aromas of glögg, a spiced mulled wine. The annual St. Martin's Day Fair takes place once again and offers visitors a chance to sample Estonian food and buy early Christmas gifts.
Enjoy November and all of its traditions, both old and new.
Happy travels!
Kristina Lupp
Editor-in-chief
To learn more about this and similar topics