Markets, Sea and Culture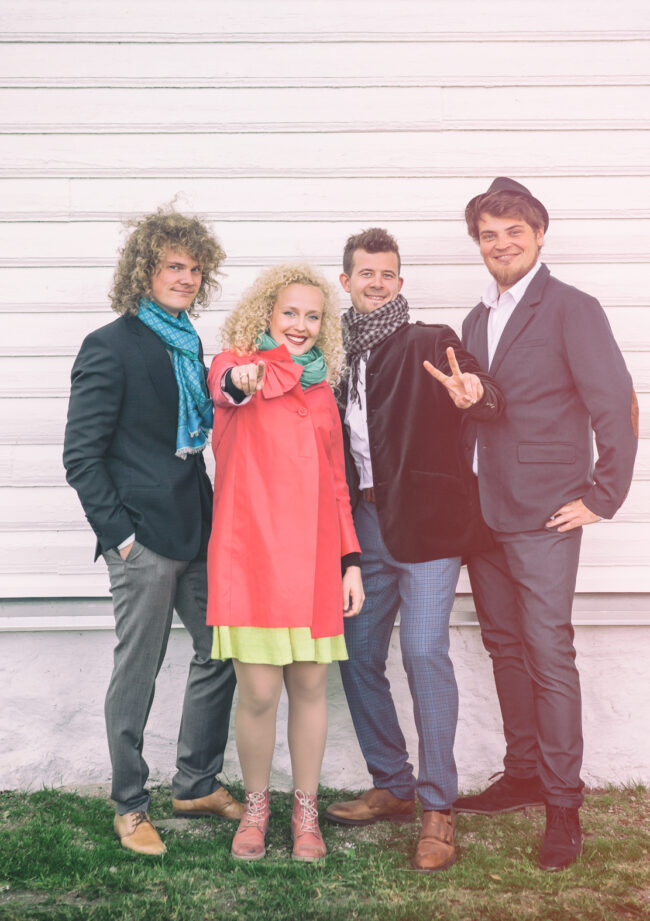 There is no shortage of summer events in Estonia. Here's a look at some of the highlights from our calendar.
This year in Estonia is known as the year of maritime culture. The full programme of events can be found at www.merekultuur.ee. The Year of Maritime Culture aims to raise awareness of Estonian maritime history and traditions. Sõbralaat also supports the old Estonian and Finnish-based commercial ties, which takes place in July in the town of Kunda.
Estonian folk music is gaining popularity. Its performers have created new songs to enchant audiences. Be sure to catch Curly Strings, who have risen in popularity. They won multiple Estonian Music Awards in 2015.. Folk festivals are held all over the country, starting with the largest one, Viljandi Folk Music Festival.
One of the last summer folk festivals will be held in the beautiful town of Käsmu, about 90 km east of Tallinn and is organised by Viru Folk. This year's theme is the Nordic Islands. The music of Iceland, Scotland, Åland and Gotland will be heard along with Estonian music on the second weekend in August.
The week-long Birgitta Festival takes place in August in Tallinn, in the ruins of Pirita monastery. The old monastery turns into a theatre for ballet and opera, the walls protect against the wind, and the roof from rain. This year, the festival is dedicated to the memory of artistic director Eri Klas, who passed away earlier this year.
Birgitta Festival is one of the major events of the summer in Estonia. This year will include Mozart's Cosi fan tutte, the flamenco ballet Carmen by Bizet, Tchaikovsky's Eugene Onegin, and Prokofiev's Romeo and Juliet ballet.
Every weekend there are fairs from May to September and more information can be found on www.laadakalender.ee. Antique collectors can find old items and gardeners can find new accessories.
Summer Event Calendar 2016
May
13-14 Kuressaare Garden and Flower Fair, Kuressaare
14 Museum Night, over 150 museums taking part
20-22 Türi Flower Fair, Türi
21 SEB Maijooks, the biggest women's running event, Tallinn
27-29 Barokksepis, smith's festival, Narva
28 Võrukate Uma pido, Põlva
June
1-5 Tallinn Old Town Days, Tallinn
2-5 Tallinn Treff Theatre Festival, Tallinn
2-9 Beautiful Concerts in Käsmu (Kaunid kontserdid Käsmus), Käsmu
3-4 Italian Wine Festival, Haapsalu
4-5 Line Dancing Festival, Pärnu
4-5 Viljandi Hanseatic Days, Viljandi
17-23 Suure-Jaani Music Festival, Suure-Jaani
16-19 Sõru Jazz, Sõru Port, Hiiumaa
23 Avinurme Barrel Fair, Avinurme
28.06–3.07 July Juu jääb, Muhu
July
1-3 Hanseatic Days, Pärnu
1-2 Hard Rock Laager, Vana-Vigala
6-9 Õllesummer, Tallinn
6-10 Haapsalu Early Music Festival, Haapsalu
6-9 Baltoscandal Theatre Festival, Rakvere
6-10 Võru Folk, Võru
7-10 Medieval Days, Tallinn
7-12 Glass Bead Days, Tartu
8-10 Ceramics Days, Narva
9-10 Hanseatic Days, Tartu
9-10 Friendship Fair (Sõbralaat), Kunda
11-17 Pärnu Music Days, Pärnu
11-24 Pärnu Film Festival, Pärnu
15-17 American Beauty Car Show, Haapsalu
15-17 Tallinn Maritime Days, Tallinn
15-17 auto24 Rally Estonia, Otepää
23-24 Yoga Festival, Haapsalu
25-31 Saaremaa Opera Days, Kuressaare
28-31 Viljandi Folk Music Festival, Viljandi
28-31 Jõgevatreff, Jõgeva
August
1-6 Love Film Festival, Tartu
4-7 Weekend Festival Baltic, Pärnu
5-6 Augustibluus Blues Festival, Haapsalu
5-7 Leigo Moto Festival, Kiviõli
5-7 War History Festival, Valga
6 Seto Kingdom Day, Valga
11-13 Kuressaare Maritime Days, Kuressaare
12-14 Viru Folk Festival, Käsmu
13-21 Birgitta Festival, Pirita Convent Ruins, Tallinn
13-14 Narva History Festival "Battle of Narva", Narva
13-14 Hauka Fair, Antsla
13 August Insomnia – Night of Pärnu Arts, Pärnu
19-21 White Lady Days, Haapsalu
21 Tartu In-line Skating Marathon, Tartu
27 Night of the Ancient Bonfires, all over Estonia
Food Events & Festivals
14-15 May Dandelion Flower Festival and Räimewest, Pärnu
28 May Garfish Festival, Hiiumaa
10-11 June Grillfest – Good Food Festival, Pärnu
11-12 June Telliskivi Street Food Festival, Tallinn
26 July Coastal Folk Festival and Fish Market, Viimsi
4-7 August Café Days, Kärdla
20 August Tahkuranna Pickle Festival, Tahkuranna
20 August Garlic Festival, Ülenurme
27 August Lüübnitsa Onion and Fish Fair, Lüübnitsa
27-28 August "Summer in a jar" Preserves Festival, Narva Castle
Tartu Summer Events 2016
Estonian Aviation Days
4–5 June
www.lennundusmuuseum.ee
International Night of Churches in Tartu
10 June
www.kirikuteoo.ee
Wow Run
18 June
www.wowrun.ee
Tartu City Day
29 June
www.tartu.ee/linnapaev
Pop Choir Party
2 July
www.popkooripidu.ee
Festival "Glasperlenspiel"
7–12 July
www.erpmusic.com
Tartu Mill Triathlon
8–10 July
www.tartutriatlon.ee
Hanseatic Days
9–10 July
www.hansapaevad.ee
Auto24 Rally Estonia 2016
15–17 July
www.rallyestonia.ee
Vanemuine Symphony Orchestra Summer Concert
31 July
www.vanemuine.ee
10th Tartu Love Film Festival "tARTuFF"
1–6 August
www.tartuff.ee
Emajõgi River Festival
5–6 August
www.tartu.ee/emajoefestival
The Food Festival
13 August
www.ettevotlus.tartu.ee
Urban Festival UIT
17–20 August
www.uit.ee
Garlic Festival
20 August
www.küüslaugufestival.ee
Street Art Festival "Stencibility"
5–11 September
www.stencibility.eu
Estonian Theatre Festival Draama
5–11 September
www.draama.ee
Japanese Pop-Culture Festival AniMatsuri
23–25 September
www.animatsuri.eu
Festival of Archaic Arts "RegiÖÖ"
23–25 September
www.tartu.ee/regioo
Tartu Rally
23–24 September
www.tarturally.eu
Researchers' Night Festival
25–30 September
www.teadlasteöö.ee
TEXT MIKKO SAVIKKO
To learn more about this and similar topics