March Restaurant News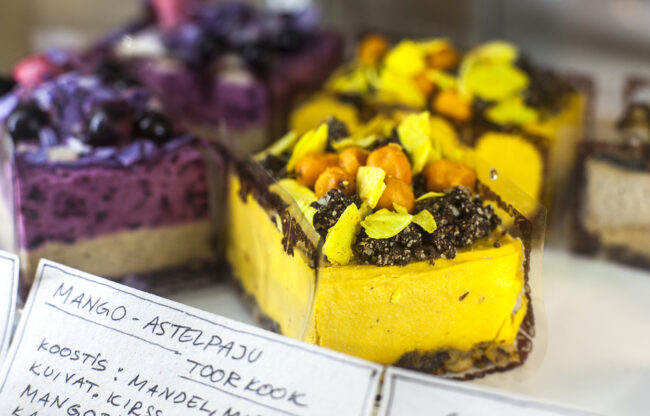 As the weather starts warming up, we'll start to see more and more new places opening up. In the meantime, here are some new and old favourites to check out.
The popular food truck Linnutee Puhvet opened a warmer indoor location in the Old Town (Suur-Karja 11, Tallinn Old Town), where they will be serving their delicious grilled burgers, among other things.
Previously Uus Kuus, the new Taanilinna restaurant and wine cellar (Uus 6, Tallinn Old Town) is serving up classic bistro comfort food in a cosy atmosphere. Stop in and enjoy a refreshing salmon tartar with avocado cream or some warming pasta and risotto, all for very friendly prices.
Another favourite Tallinn burger joint, Uulits Tänavagurmee has just opened a new location in Kalamaja (Soo 1B/6, Tallinn). If you've never tried their burgers before, you can expect a juicy larger-than-life burger with fresh homemade toppings.
While the Green Bakery (Maakri 19, Tallinn) has been open for a while now, we thought we'd mention it again for anyone looking for a vegan, lactose and gluten-free alternative. This cosy little café serves up more than just baked goods. Enjoy burgers, wraps and pizza too.
Designed with a 1920s feel in mind, Kohvik Koloniaal (Tööstuse 1, Tallinn) has become a local favourite for great coffee and some wonderful baked goods as well. A lovely cosy place to cheer up on a dreary day.
And last but not least, the popular theatre bistro No99 (Sakala 3, Tallinn) has started serving brunch on Saturdays. Since last autumn, you have been able to enjoy a buffet brunch from 12.00-15.00 every Saturday. €15, €6 for children 7-14.
Click on the address to see the location.
PHOTOS: ANDREI CHERTKOV
To learn more about this and similar topics