Made in Estonia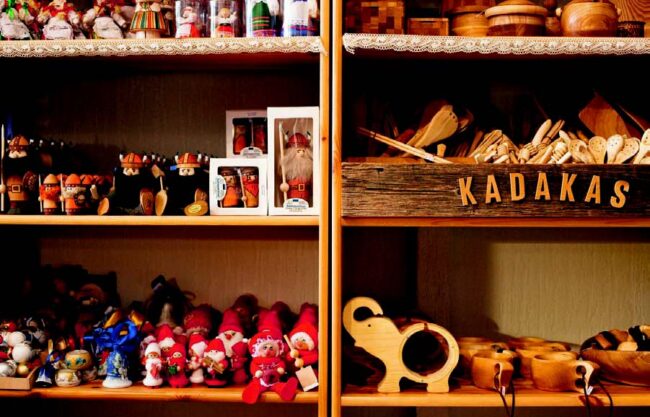 Made in Estonia How to spot locally made souvenirs in Tallinn.
TEXT KRISTINA LUPP, PHOTOS ANDREI CHERTKOV
Like in any popular tourist destination, there are an overwhelming number of tourist shops in Tallinn's Old Town. Some offer beautiful, Estonian-made souvenirs, and others offer, politely put, cheap crap for some exorbitant sum. This is no reason to steer clear of souvenir shops altogether, in fact we are suggesting quite the opposite.
Estonians are known for their textiles, jewellery, handicrafts, art, and design. They are not known for amber or matryoshka dolls, so please, visit Latvia or Lithuania for the amber pendants, and Russia for the dolls.
To learn more about this and similar topics