Maarja Nuut: The Single-Minded Soloist Returns to Viljandi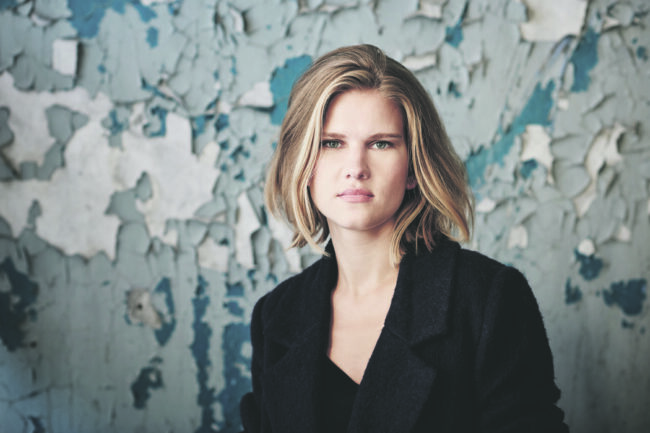 When you listen to Maarja Nuut's music, it's not really about the surface of the track, about the three or so minutes when it's in your ears. It's more about the ambiance the track gives off, and the feeling of being on a journey. What shape that journey takes is up to you, but you've got to be prepared to travel light, without preconceptions over genre, place or time.
Maarja Nuut has been playing her violin since childhood and has been teaching the instrument, in Viljandi and Tallinn, for many years. Though her birthplace is the small, peaceful northern-Estonian town of Rakvere, she has become closely associated with Estonian traditional music capital Viljandi, where she is one of the leading acts at the world-renowned Viljandi Folk Festival this July. Nuut's following has grown each time she has played her ethereal music, compared to the sound of angels by fan and Duran Duran singer Simon le Bon in a 2015 tweet. The chance to hear this breakout success at the spiritual home of Estonian music is not to be missed.
It might be expected that a musician who began making music that was so personal, rather than deliberately commercial, might feel added pressure given the unexpected, fast, growth of her international and local following. However Nuut keeps calm by thinking about what she wants her music to convey. "It's all about people and their stories, me reflecting the world through sounds and finding finding ways to express them. The only important pressure is to remain fresh and interested in the surroundings," she explains.
Nuut's new album "Une Meeles", the follow-up to her 2013 debut "Soolo", has just been released. It's the kind of record where, the more you listen, the more you hear. The thought process drifts from misty lakes with lonely fishing boats to the insistent squeak of a village swing. Nuut feels the new release is more cohesive than its predecessor. "'Soolo' was rather sketchy – different approaches and ideas were put together as I was still very much into researching and teaching Estonian traditional music, connected with other projects, and I was also learning more about looping. Since then, I've begun to explore how to develop my technical setup and created a lot of new material. The new album feels more solid."
Nuut feels comfortable when at home in Tallinn, and recorded "Une Meeles" at a studio just a short walk from her home in Kalamaja, a regenerated area full of beautiful old houses and picturesque walking paths. "The album was recorded throughout summer 2015. It was a lovely wooden space, and I loved the fact that I could walk out of the door with a cup of coffee in my hand and after 10 minutes already be in the studio."
Though loopers, which allow solo musicians to repeat and multi-track sounds, are prominent on Nuut's music, the technology aids a traditional song-building process. "The process often starts with improvising with my full setup," Nuut says. "Or sometimes a little melodic phrase comes to my mind and might not develop into anything more for months, and then suddenly I take my violin and it's all there: harmony, form, often a certain visual landscape. But more and more the starting point is to play around with the looper and create a certain soundscape that I later on develop into a piece."
Nuut says there are lots of reasons why the Viljandi Folk Festival is special to her. "It's a festival I've been attending since 1994, literally every year. And have been playing there with different projects since 2002. It really is a lovely festival, especially when being an artist there; it's got a nice vibe, it's well-organised, and there are lots of chances to meet and hang out with other musicians."
Nuut has one standout tip for first-time Viljandi visitors. "Do yourself a favour and visit the Rohelise Maja Pood ja Kohvik (Green House Shop and Cafe), you'll find best coffee and pastries in the world! Visiting the Viljandi Folk Music Festival is very simple – just go with the flow and enjoy the beautiful stage surroundings and music!"
TEXT STUART GARLICK, PHOTOS KAUPO KIKKAS, RENEE ALTROV PHOTOGRAPHY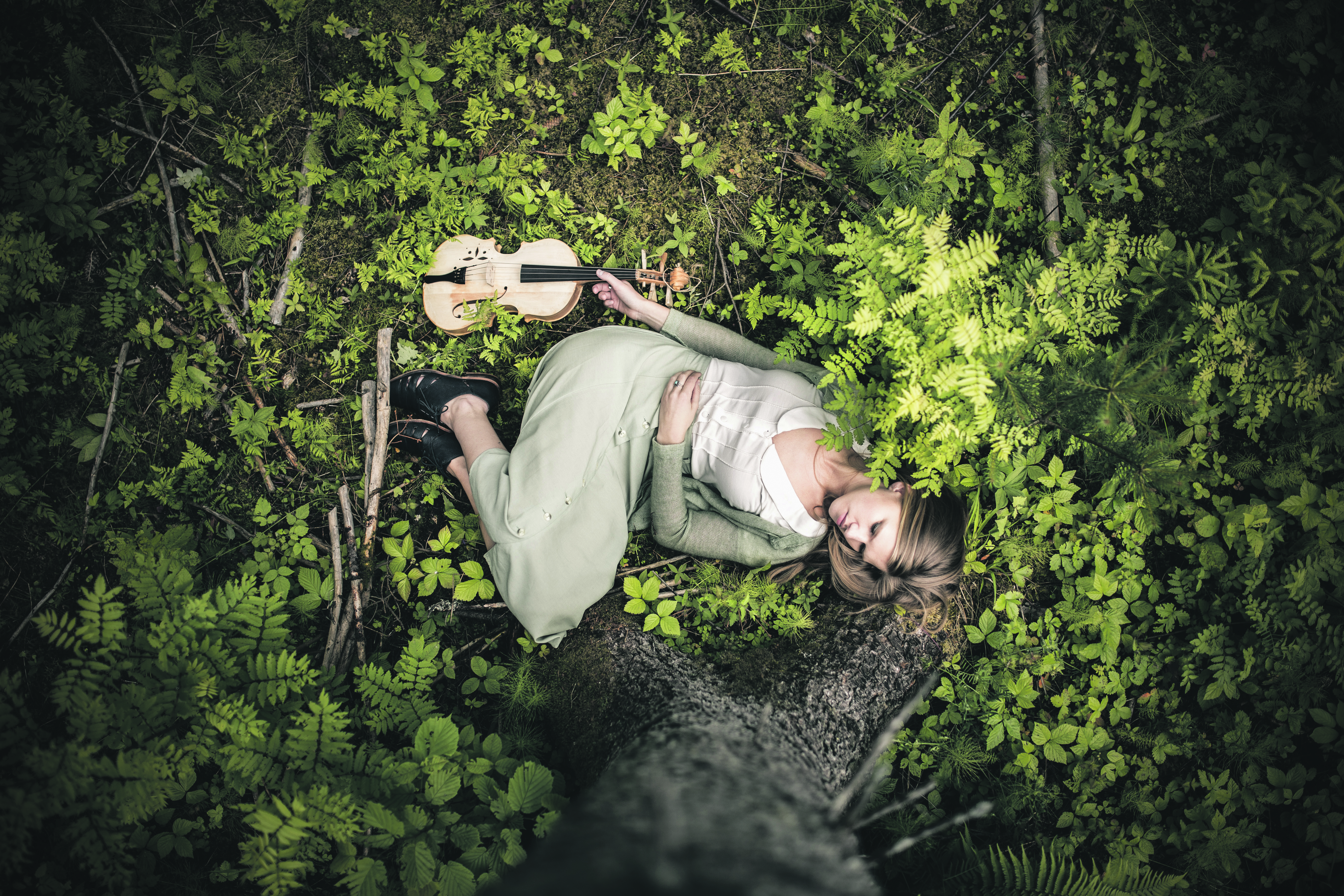 To learn more about this and similar topics