Lunch or Dinner?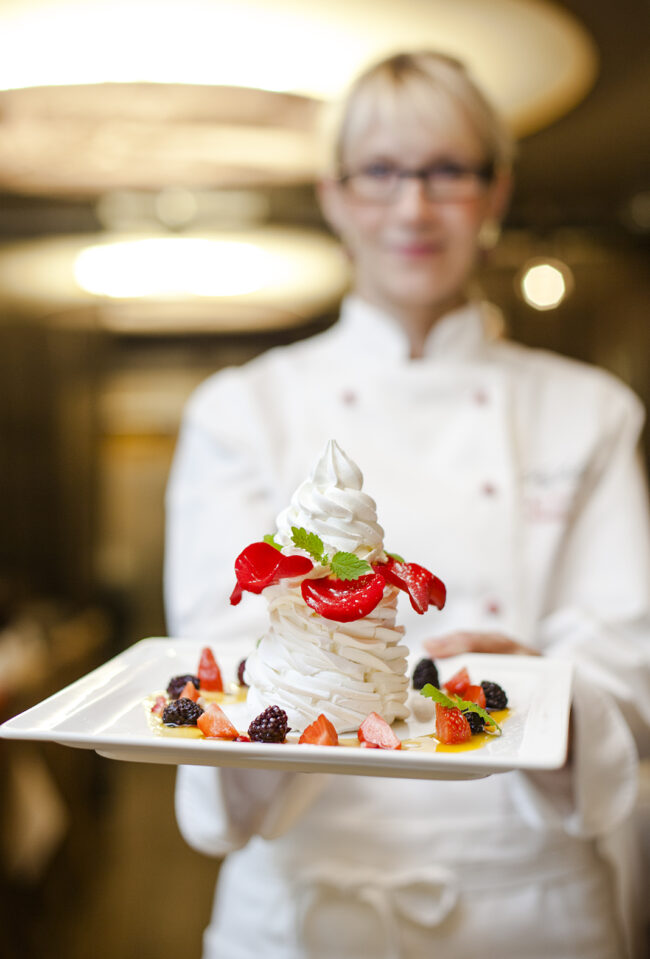 Fahle is perfect for any occasion, any time of day.
The restaurant takes its name from the old factory building in which it is located. The Fahle name comes from Emil Fahle, a German born man who arrived in Tallinn at the age of 20 with only five roubles in his pocket, or so the story goes. He was a smart and confident person who became the director and principle shareholder of the Fahle paper mill, thus becoming one of Tallinn's most known and influential businessmen.
Fahle Restaurant & Café has had great success because if its multifaceted service approach. At lunch, the café is full of locals enjoying a meal at their lunch breaks. Fahle offers a short daily menu in addition to their regular menu. The daily menu usually includes a soup, and main dish.
Service is excellent at Fahle. During the busy lunch period, drinks and food were served very quickly. The servers are friendly and knowledgeable, and treated everyone as a regular. Bread and butter, along with oil and vinegar are available from the side table, to which you help yourself at lunch.
For lunch, I decided to try the goat's cheese salad. It was served with pine nuts, melon, and strawberries. The sweet and salty combination of the fruit and cheese was a match made in heaven. If you are going for dinner and have a little bit more time for a longer meal, be sure to try the beef tartar, made with Estonian beef. Then have the duck breast as a main, which comes served with a wild cherry sauce.
Fahle is also available for book- ings for large groups, where you can organise dinners and meetings. There is also a cigar room.
TEXT KRISTINA LUPP, PHOTOS ANDREI CHERTKOV
To learn more about this and similar topics