Love Your Hair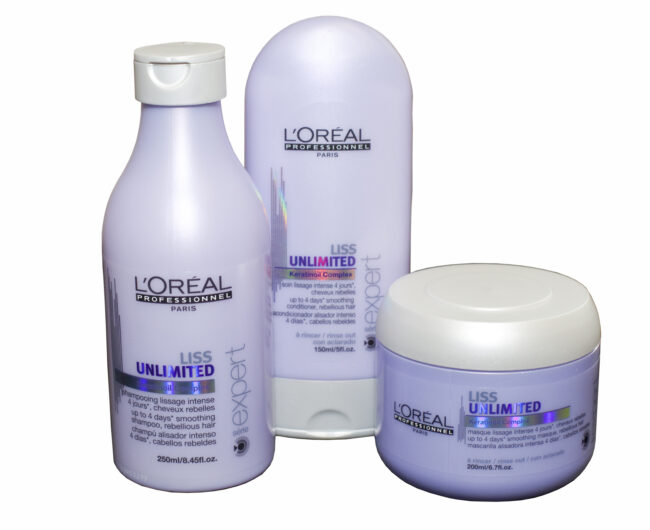 Getting your locks back into shape for autumn.
Long days spent at the beach are relaxing and leave your skin with a nice golden brown colour. For your hair however, the sun can be drying and damaging. The Baltic Guide met up with Liis Sooäär at Hairmail, who told us about a few great products to bring the shine and moisture back into your hair.
L'Oreal has just introduced a new product line called Mythic Oil. These products contain gold powder that promises to make your hair shine, while lightly moisturising it. (Shampoo 250ml 14€; Conditioner 190ml 19,20€)
Chroma Care, also from L'Oreal helps re-tone and moistu- rise your coloured hair. Available in six different shades, Chroma Care is a mask that will keep your hair colour looking its brightest for four to six weeks. (Hair mask 150ml 17,50€)
Your hair may be moisturised, but it's still frizzy. Liss Unlimited has the solution, a 72 hour anti-frizz shampoo, conditioner and mask. (Shampoo 250ml 11,50€; Conditioner 150ml 13,70€; Mask 200ml 16,80&)
Argan Oil is a top quality product at a very reasonable price. Suitable for all hair types this product line moisturises and restores sun- damaged hair. (Shampoo 1L 7,20€; Mask 1L 7,20€; Serum 100ml 8,40€)
Schwarzkopf has a new keratin-based line for beach-damaged hair. It moisturises and gives hair that silky soft feeling once again. (Shampoo 200ml 12,90€; Condi- tioner 150ml 13,80€; Mask 150ml 14,55€)
New second location 
Hairmail has the new shop in Lasnamäe called Hairline, which offers professional products for cosmeticians and hairdressers. There is also a wide selection
of salon furniture. Of course non-professionals will find great products to suit their every hair and cosmetic needs too!
Hairline
Osmussaare 8, Tallinn. Closed on weekends. 
TEXT: KRISTINA LUPP, PHOTOS: ANDREI CHERTKOV    
To learn more about this and similar topics