Klooga Concentration Camp – A brief history and how to get there
Text Mark Taylor
Photos Ingel Kink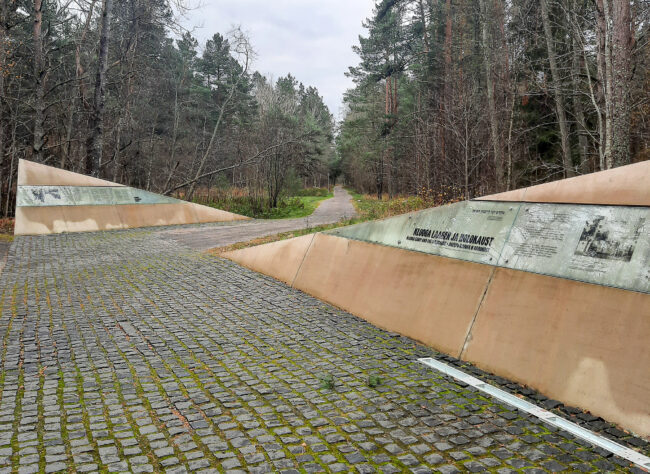 When you think about visiting Estonia, you probably don't think about the atrocities of Nazi concentration camps. However, just 50 minutes by train west of Tallinn, you will find the Klooga concentration camp.
The camp was home to anywhere between 1500 and 2500 prisoners at any one time, during its years of operation between 1943 and 1944. Most of these prisoners were Jews, but soviet POWS and Estonian political prisoners were also held at the camp.
Most of us know about just how cruel and barbaric life was inside these camps from school, books and movies. However, the most barbaric point in the history of the Klooga camp came in its final few of days – the 19-22nd of September 1944. As the almost 2000 prisoners were systematically shot and placed on huge wooden pyres to be burned.
The reason for this was the fast advancing soviet army. Who reached the borders of the camp on the 22nd of September 1944 to find the pyres still burning and a number of survivors in the forest. Of the around 2000 prisoners in the camp, only 85 survived.
The discovery of the Klooga concentration camp was one of the first times the rest of the world became aware of the atrocities being carried out by the Nazi's.
You can travel to Klooga concentration camp by car (approximately 45 minute drive from central Tallinn). Or via a once hourly train from Tallinn's Baltijaam train station that costs 3.40 euros each way (train times can be found here. The camp is located right next to the Klooga Aedlinn train station. Entrance to the camp is free.
In the summer months you can pair this with a trip to Kloogaranna (Klooga Beach) – one of Estonia's most popular beaches. That is just 5 minutes by car or a 30 minute walk from Klooga concentration camp.





To learn more about this and similar topicsconcentration camp Estonia Estonian history Jews in Estonia Klooga Klooga concentration camp nazi Estonia Trains in Estonia WWII Estonia