Keila Joa Waterfall and Manor House – A Picture Perfect Location
Text Mark Taylor
Photos Andrei Chertkov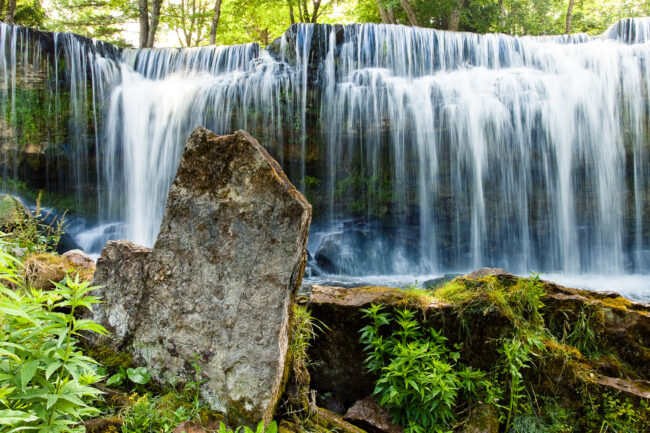 Just 35km west of Tallinn, you will find the beautiful Keila Joa waterfall and castle (Keila Joa Schloss Fall ja Loss). Being 6m high, the waterfall is the 3rd highest in Estonia. And, the castle, one of the finest hotels in which to stay.
Even if you can't afford a night in the beautiful neo-gothic hotel, there is still much to see. The waterfall is just a small part of the park surrounding the castle that includes 3km of walking trails along the picturesque river and through the forest. Along these routes, you will also learn about the history of the manor and the surrounding area.
After a nice walk, you can visit the castle restaurant for some lunch or dinner. Although, it is quite pricey for Estonia. The food is of a very high quality. There is also a village shop for those of you looking for a snack or drink on a budget.
Entrance to the waterfall and park is free of charge.
You can get to Keila Joa by bus. Both the 127 and 108 busses start at the small bus station next to the central train station (Baltijaam). Busses usually run twice per hour and the travel time is around 50 minutes. If you want to travel by car, the journey time will be just approximately 40 minutes.
You can learn more about the castle and the waterfall on their official website.

To start planning your trip…
To learn more about this and similar topicsCastle Estonia Castle Hotel Hotels in Estonia Keila Joa Keila Joa castle Keila Joa Waterfall Nature Estonia Waterfall Estonia