Kalamaja Days this weekend
Text Mark Taylor
Photo Kertu Johanna Jõeste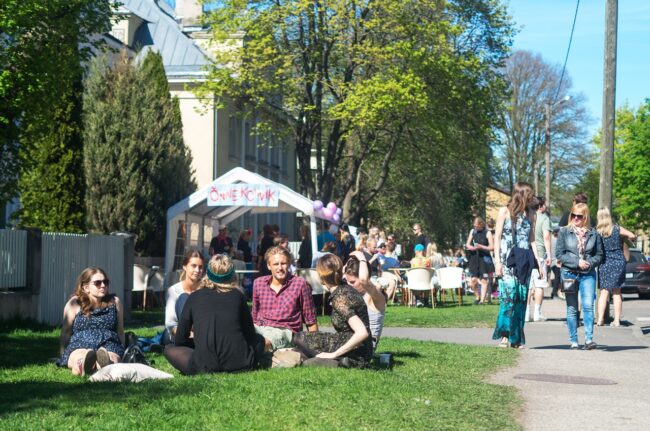 Over the course of the next two days a series of events will be taking place at various venues around the Kalamaja district of Tallinn to celebrate Kalamaja Days. Sunday will also see dozens of pop-up cafés open for the day in the courtyards and gardens of the area.
This weekend will see the Kalamaja area of Tallinn celebrates its district days. Various events for the whole family will be taking place throughout Saturday and Sunday at a number of venues around Kalamaja, including Salme Kultuurikeskus, Arsenal Keskus, Kalamaja Museum, Volta Kvartel and others. For full details on the program, which includes activities for children, concerts, fairs, excursions and more, see the full program here.
In addition, on Sunday, dozens of gardens and courtyards in the district will be transformed into cozy cafés for the day between 11 am and 5 pm. You can see the locations of all the cafés on the official Kalamaja Days website here. By clicking on each location you will also see a little bit of information on what each café will be offering.
To learn more about this and similar topicsChildren Concert Fair Family Kalamaja Kalamaja Days Pop-up Café Tallinn