Johnny Rotten will perform in Estonia in October with his band Public Image Ltd
Text Mark Taylor
Photo press material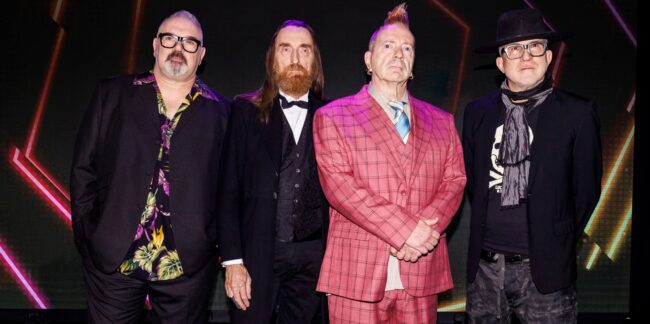 John Lydon (more commonly known as Johnny Rotten), who wrote himself into rock history as the lead singer of the Sex Pistols, will return to Estonia on October 12 at the Helitehas Club in Tallinn with his band Public Image Ltd. The concert, which is part of the band's European tour will promote their new album "End of World", which will be released in August. A very limited number of tickets will go on sale on Friday, April 14 at 10:00 am.
Public Image Ltd (PiL) is an experimental band founded in London back in 1978. PiL has often been cited as one of the most innovative bands of the post-punk period. According to Lydon, he wanted to form an anti-rock band.
As the years progressed, the band's line-up changed, as did the musical direction. However, the band always retained Lydon's sharp lyrics. Public Image Ltd reached a commercial peak with their ninth album, entitled "9".
This August, the band's new album "End of World" will be released and promoted with a European tour. The set will also feature a cross-section of tracks from throughout the years, including classic hits 'Public Image', 'This Is Not A Love Song', 'Rise', and 'Disappointed'.
A limited number of tickets for the concert starting at 49 euros will go on sale via the Piletilevi online ticketing portal at 10 am on Friday, April 14.
To learn more about this and similar topicsConcert Helitehas John Lydon Johnny Rotten Live Music Public Image Ltd Punk Rock Sex Pistols