Jazzkaar Puts Arms Round Estonia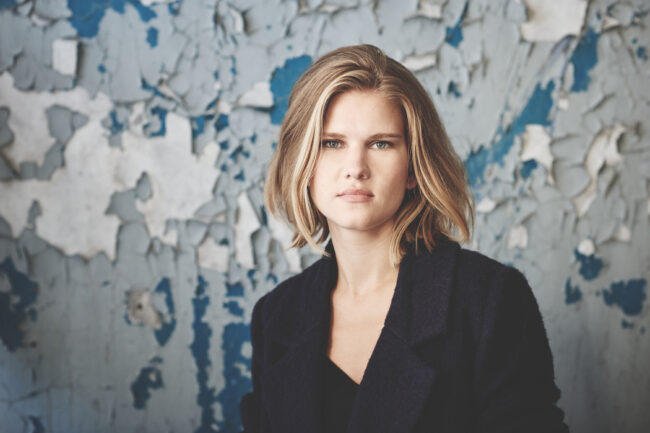 The concerts you really ought to watch out for in Estonia in April mostly come under the auspices of Jazzkaar, the name for the Tallinn-based music festival that has captured the imagination of both connoisseurs and casual listeners for years, but which is also stretching its legs to take in gigs across Estonia in 2017. These run from 19th April until 28th April, while the full festival begins on 21st April and goes to the 30th.
The tour begins with five of the best young French jazz players, together as the fearless Papanosh, who will be in Türi Culture Centre on 19th April. Also on the same day, Marie Vaigla, best known for her stirring vocals with Frankie Animal, forms a family duo with bassist brother Raul. The Vaigla family is renowned in Estonia, and this will almost certainly be a sell+out at Narva Jazz Club, in an easter-Estonian city that has long harboured a thriving jazz scene.
Liisi Koikson is one of Estonia's best-loved singers, having switched from pop to jazz in the mid-2000s and taken bold steps since to change musical direction. Koikson's Coffee for One tour will hit the palatial surroundings of Saku Manor on 22nd April, and then go to Pärnu Endla Küün on 26th April, before the singer returns to Tallinn for a starring role in Jazzkaar itself. Teaming up with Sofia Rubina, Susanna Aleksandra, Intars Busulis and the Estonian Dream Big Band, Koikson will be performing a tribute to possibly the greatest jazz singer of them all, Ella Fitzgerald, on what would have been the American vocalist's 100th birthday.
Maarja Nuut is perhaps the breakthrough Estonian artist of 2016, her new album Une Meeles showcasing a confident, daring update of her violin-and-loops folk sound that had hypnotised audiences for many years. The Estonian National Museum might still be a venue that people are growing into – it's a cavernous glass construction curving out of an old aircraft runway on the outskirts of Tartu – but Nuut has a way of making every large venue feel like it's a front room, and will bring joy and colour to the museum's pristine white walls. If you want to see her early-evening family concert, it's on 26th April, after a stop at Vaba Lava in Tallinn on 22nd April.
Last year, Maria Faust closed Jazzkaar with a performance of bonkers brilliance, backed up by an army of people on exercise bikes. This time it's a collaboration with Danish experimentalist Kira Skov that means Faust will open the festival in Tallinn at Vaba Lava with yet more surprises for a waiting audience. That's on 21st April.
Anne Erm, creative director of Jazzkaar, brings in at least one major star from the international jazz world to play Tallinn each year. This time, Dianne Reeves brings a sound honed on 30 years of performing and 18 solo albums to Tallinn, on 27th April at Nordea Concert Hall. Reeves is one of the jazz world's true treasures, and tickets range from €25 to €55 depending on the seat.
Iyeoka, a Nigerian-American who has been said to channel inspiration from the likes of Lauryn Hill and Amy Winehouse, is something for possibly a younger audience who feel a connection with old-school jazz but also with chart pop and dance. Iyeoka's club-friendly electronic-assisted sound loses none of its soul amid the technology, and will be well worth a listen on 28th April at Vaba Lava. 
TEXT STUART GARLICK, PHOTO KAUPO KIKKAS
Stuart Garlick is a journalist and English language teacher based in Tallinn. Since 2012, his blog, Charm Offensive, has covered food, music and fashion in Estonia.
To learn more about this and similar topics