Italians chose an Estonian pizzeria among the top 50 in Europe
Text Timo Huttunen
Photo Andrei Chertkov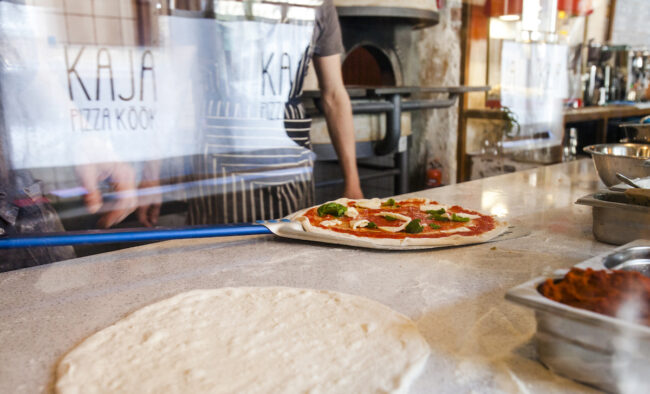 Kaja Pizza Köök, located in Tallinn, was 50th in the ranking of the best European pizzerias by the Italian Top 50 Pizza guide.
The pizzeria located in the Pelgulinn district of Tallinn only has seats for 20 customers. The place has gained a cult reputation among pizza lovers in Tallinn. Pizzas from Kaja Pizza Köök can also be ordered for delivery.
Kaja Pizza Köök has an authentic pizza oven made by the famous Italian oven mason Stefano Ferrara from Naples. The pizzas are made at a very high temperature in the wood oven. The flour is also from Italy.
Pizzas from Kaja Pizza Köök cost between 8–12.50 euros.
You can get pizzas until 19:00 or as long as there is enough dough. However, they usually run out before their closing time.
The Top 50 Pizza guide selects the best pizzerias around the world every year. There are also three Finnish pizzerias among the best pizzerias in Europe.
This time, Sartoria Panatieri in Barcelona was chosen as the best pizzeria in Europe.
To learn more about this and similar topicsKaja Pizza Kaja Pizza Köök Pelgulinn Pelgulinna Pizza Pizza Oven Pizzeria