Inflation reduced GDP growth to just 0.6% in Q2
Text Mark Taylor
Photo Statistics Estonia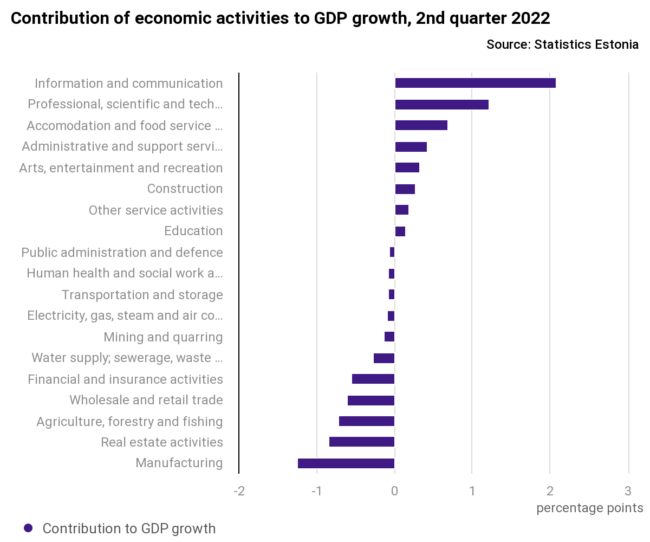 According to data from Statistics Estonia, in the second quarter of 2022 (April, May, June), the gross domestic product (GDP) of Estonia grew by just 0.6% compared to the same period last year – when adjusted for inflation.
"Although the GDP at current prices increased by 17.8%, the real GDP remained at almost the same level as in the second quarter last year, due to continued high inflation. After adjustment for inflation, there was no significant growth in tax revenue or value added," explained Robert Müürsepp, a leading analyst at Statistics Estonia.
The main driver of the Estonian economy is still information and communications. This activity had the biggest positive impact on economic growth. The other main contributors to GDP growth were professional, scientific and technical activities, and accommodation and food service activities. The latter, which is still recovering from the coronavirus crisis, made a strong contribution for the second consecutive quarter.
Due to rising prices, the majority of economic activities had a negative impact on GDP growth, with the biggest negative contributions made by manufacturing, real estate activities, the agricultural sector, and wholesale and retail trade.
To learn more about this and similar topicsCoronavirus Economy GDP GDP Estonia GDP Growth Inflation Statistics Estonia Tax Revenue