In Pärnu, you can bathe in a unique snow sauna
Text Timo Huttunen
Photos Viiking Spa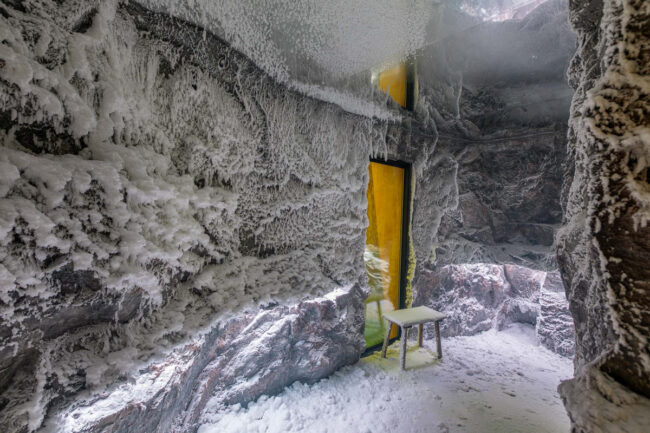 A snow sauna has been built inside the water center of the Viiking Spa Hotel in Pärnu, which can accommodate up to ten people at a time. The snow sauna is unique in the entire Baltic and Nordic region. The cold heat treatment of the snow sauna helps with many ailments.
Bathing in the snow sauna strengthens the immune system, helps people to relax and reduce stress, improves the quality of sleep, relieves pain, increases energy levels, burns fat, and removes waste from the body.
Sauna tradition is based on the alternation of hot and cold. At first, people can warm up in a 70–90 degree sauna for about 15 minutes. After that, going to the snow sauna, which is between -5 and -10 degrees for five minutes.
In the snow sauna, you can cool down your body by standing up or sitting down. A gentle snow massage will help the body to cool down even more effectively, while also boosting blood circulation. In addition, areas of pain in your body can be cooled and soothed with the snow.
In addition to the health benefits, the sauna offers a unique experience being the only one in the entire Baltic and Nordic region. The snow sauna, which imitates a natural winter environment, has a view out to the water center.


To learn more about this and similar topicsHealth Sauna Snow Sauna Viiking Spa Viiking Spa Hotel Viiking Spa Pärnu Water Center