In March, airBaltic carried 35 percent more Estonian passengers than last year
Text Timo Huttunen
Photo airBaltic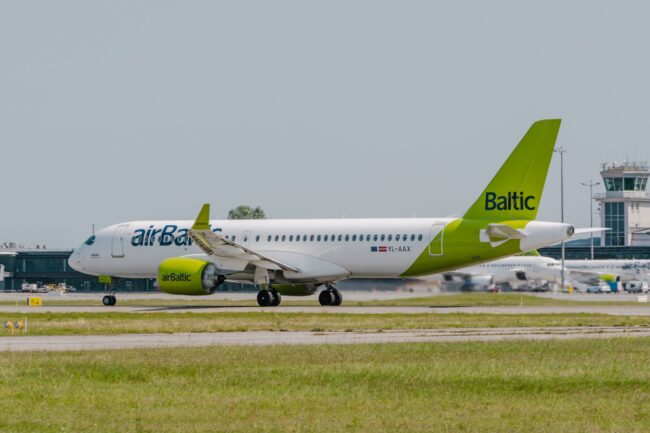 In March of this year, airBaltic carried a total of 48,879 Estonian passengers, which is 35 percent more than in the same month last year.
In March, the airline made 512 flights to and from Estonia, which is one percent more than a year ago. Although the number of flights increased by only one percent, the number of passengers increased substantially compared to the 36,269 that travelled with the airline in March 2022.
"We are happy to see a significant increase in the number of passengers during the first month of spring. This means that airBaltic is an airline preferred by more and more people. Since we have also opened 20 new flight routes, we believe in even greater growth in the coming summer season," said Martin Gauss, chairman of the board of airBaltic.
airBaltic offers flights to more than 70 different destinations from Tallinn, Riga, Vilnius and Tampere.
To learn more about this and similar topicsairBaltic Airport Flights Flights to Estonia Flights to Tallinn Riga Tampere Vilnius