Iconic centre of Sillamäe to be placed under heritage protection
Text Mark Taylor
Photo Andrei Chertkov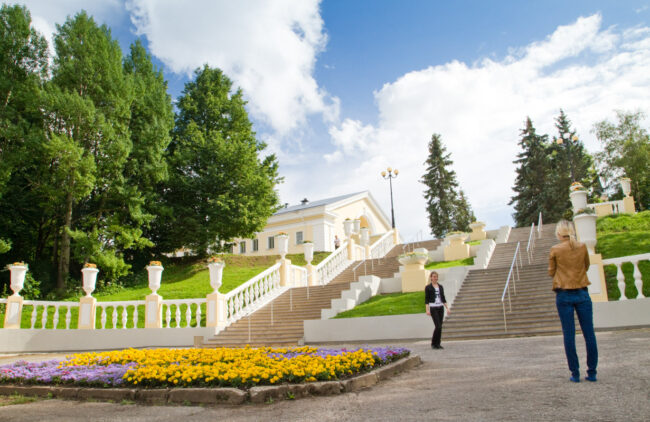 The National Heritage Board has initiated a procedure to recognise the highly recognisable and iconic centre of Sillamäe as a heritage protection site. The site will contain around 160 Stalinist era buildings constructed in the 1940s and 50s.
In recent decades Sillamäe has garnered a lot of attention from architectural experts as the most complete and best-preserved example of neoclassical Stalinist era buildings in the region.
"Neoclassical building ensembles can also be found in other Estonian cities, for example, there are several different districts in Tallinn, but Sillamäe is distinguished by the fact that a complete city heart has been preserved in this style," explained Anita Staub, Adviser to the National Heritage Board.
Designating the site, which contains 159 buildings, under heritage protection brings with it requirements and restrictions for local government and building owners.
"This means that all activities must be coordinated with the National Heritage Board in the future, for example, balconies must not be closed or façade decorations demolished. In the future, special conditions for heritage protection must be applied for before construction. because it contributes to the preservation of the building", Staub added.
Source ERR
To learn more about this and similar topicsAnita Staub Architecture Estonia Building Protection Heritage Protection National Heritage Board Neoclassical Building Sillamäe Stalinist Architecture